We've heard of Page Builders so much and Thrive Architect especially, that a general conception has been made that a website can not be built without one or the other plugin.
Now, here's the thing, every aspect of WordPress would have some pros and some cons. Likewise when you are using Free WordPress plugins or themes.
As not all of us are coders or have the aptitude for coding. So we need page builders for WordPress or plugins that can secure our WordPress site, help us in marketing, and optimize various other aspects of our site.
Likewise, we require certain pre-designed modules that help us create the pages that we desire.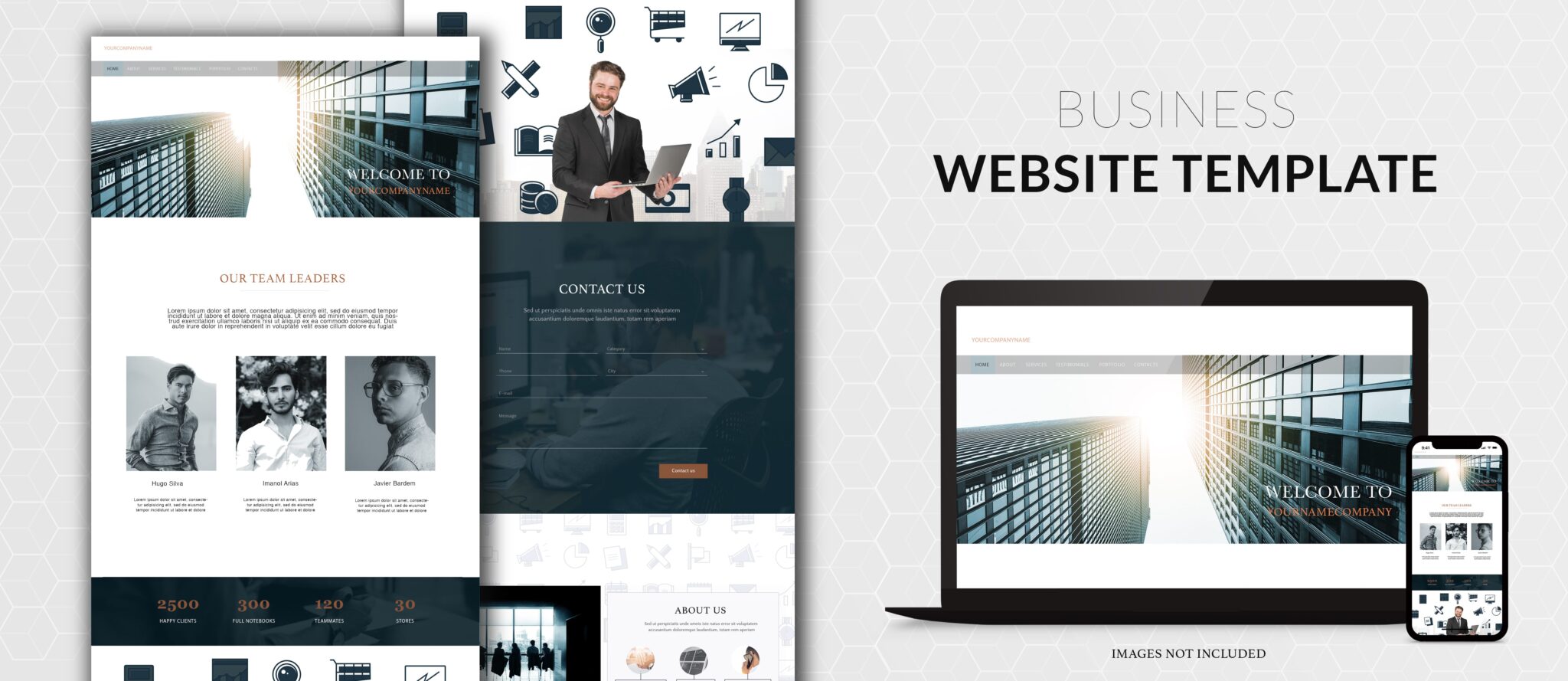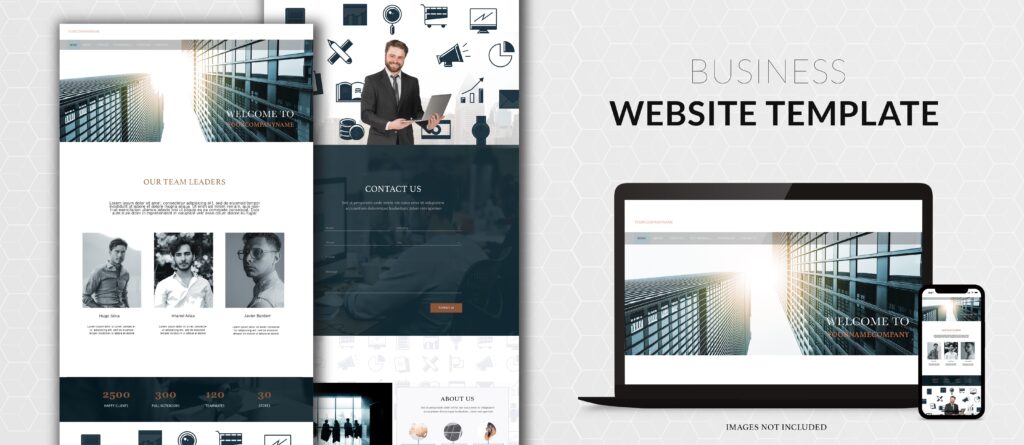 Thrive Architect is one of the most popular page builders that are currently in use. However, nothing is ever completely perfect. And so we did our research and found out the Best Thrive Architect Alternatives.
In this blog, we will be discussing the pros and cons of the various Thrive Architect alternatives.
Want to skip to the Best Thrive Architect Alternatives? ❤
What is a Page Builder?
Page Builders are third-party modules and a combination of patterns that make the web designing experience easy. It allows many functionalities like drag and drop, colour customization, font customization, etc.
If you have ever used a page builder, you would know that it gives you a real-time preview of how your page looks even while customization is in process.
With WordPress Page Builder you don't have to go guessing about what colours, fonts, images you should choose for your website to look good, professional, and eye-catching.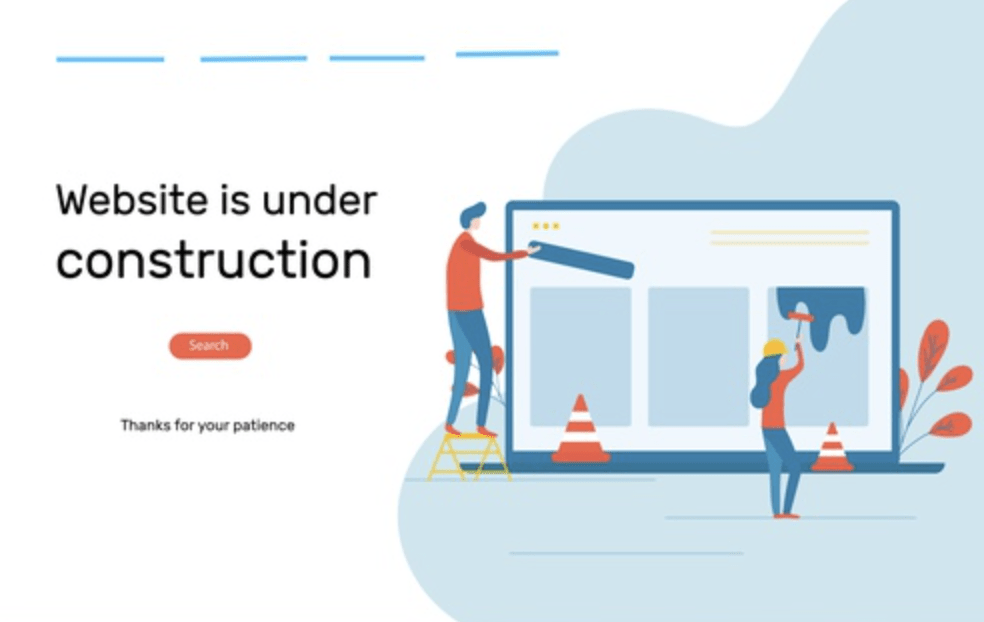 You can edit these changes and choose the colour combination, font, and images as per your requirement till you are satisfied with the result without working on the codes and imagining the look of your site in your mind.
So, if a page builder is doing so much for you and making your life so simple and stress-free, then what's the harm in installing the plugin?
Well, we all know that it's not a good practice to install many plugins on WordPress or any other CMS. The more plugins or heavy themes you install, the more the speed of the website is affected, the more there is a chance that your site will be open to hackers.
And we all know that speed is directly proportional to the bounce rate. Nobody has the patience to wait for your site to load, not even the site crawlers. This means that your site ranking is directly affected. And hence load speed of a site is not a factor that we can compromise just to ensure that your site looks good.
What is Thrive Architect?
Thrive Architect is an amazing and quite easy-to-use WordPress Page Builder. There is absolutely no doubt about that.
It is a visual page builder that allows you to make professional and eye-catching landing pages, sales pages, and posts. Its drag and drop feature allows you to customize the page with ease.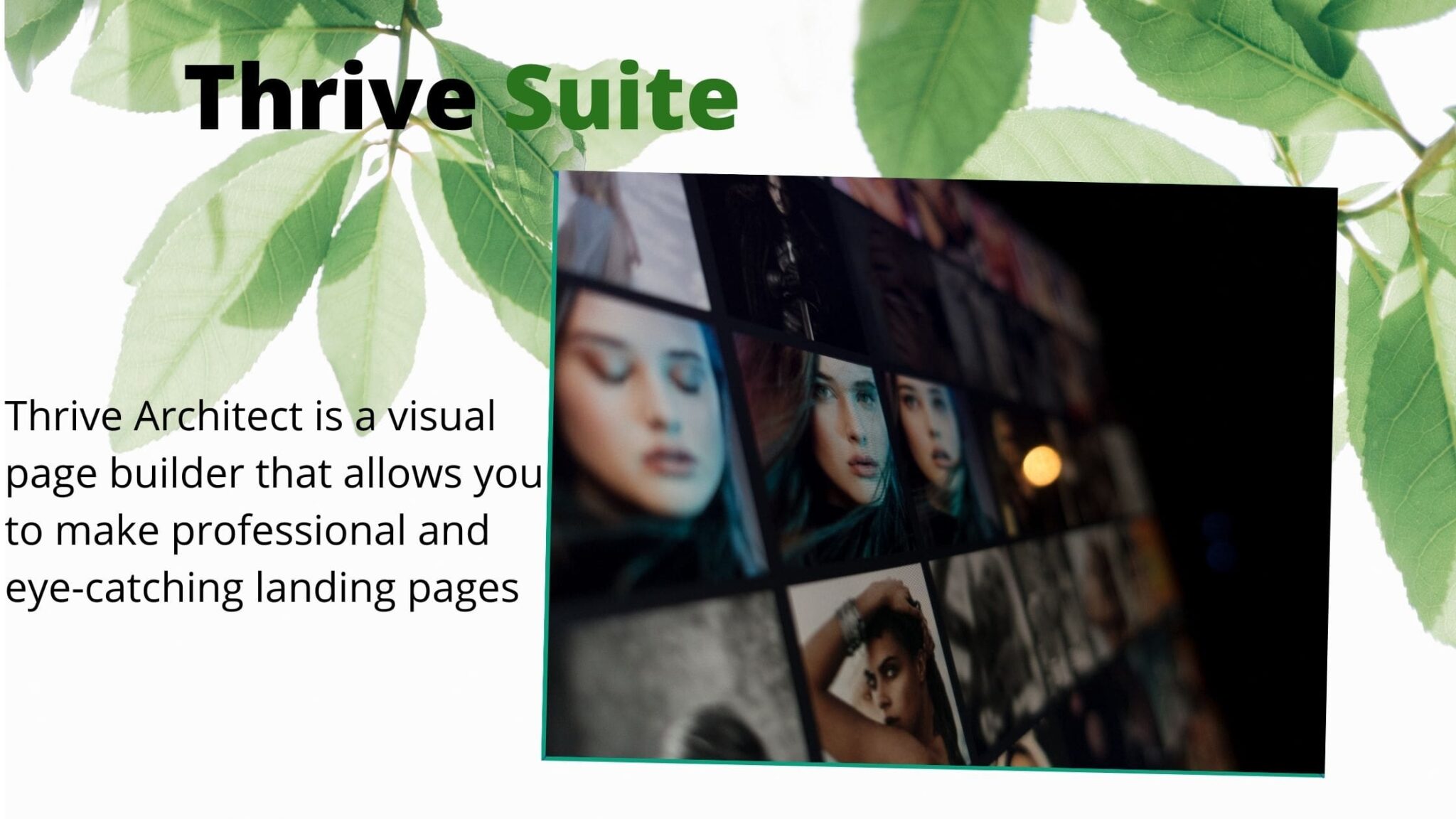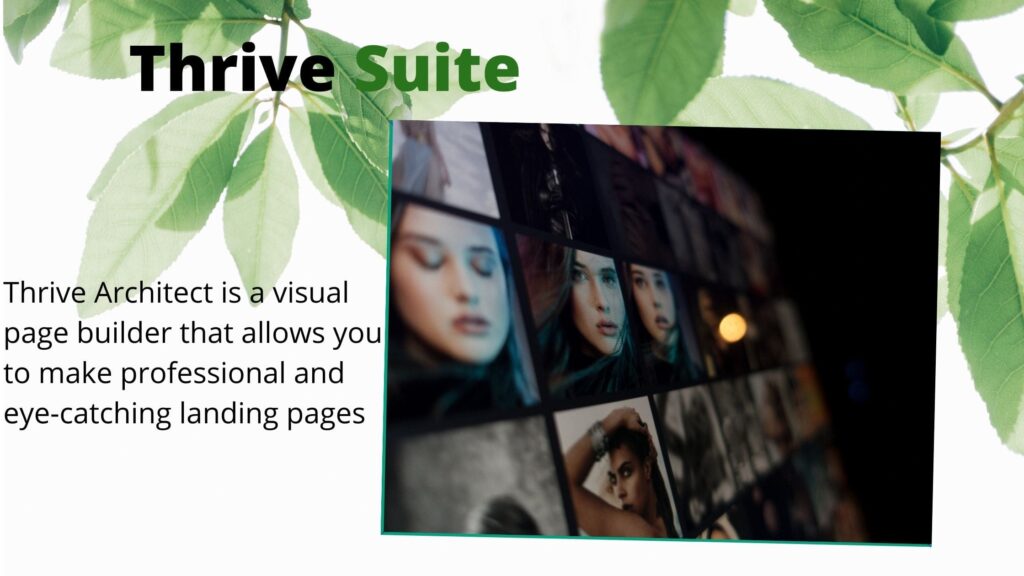 Why Should you choose WordPress Page Builder Thrive Architect?
More than 200 landing page templates focused completely on conversion
Drag-and-drop visual page builder interface- drag and drop elements from the sidebar or resize them.
The inline text editing allows you to click on a text area and start typing, allowing you to preview the look of the text on the page.
Mobile and Tablet sized viewports.
Undo and redo keyboard shortcuts allow you to revert the changes you've made.
Eye-catching animation effects can be added to texts and other elements.
Compatible with WordPress theme
A/B split testing
Why Choose Thrive Architect Alternative?
Only premium services.
Focused mostly on the Landing page.
So many themes and templates make it a heavy add-on to WordPress resulting in decreasing the load speed of your site.
7 Best Thrive Architect Alternatives
Now that you have an understanding of Thrive Architect visual page builder, let's discuss the alternatives separately.
#1 Elementor
There is a reason that Elementor tops the list. It is one of the best page builder plugins and Best Thrive Architect Alternatives. It does not require you to learn any coding, however, basic technical knowledge goes a long way when you are in a business that requires site-building even if you are a web designer or a content editor and not a developer.
But that's a personal choice, so I'm not going to get into that.
Let's talk Elementor!!
It has free as well premium plans and like any freemium package, the pro version has comparatively more features. But the free version is not far behind. It has some great features like containers, font and color customization, header, footer and widget editing, etc.
It comes with various page templates that you can use to create a page best suited for your work, be it a blog or a woo-commerce or an educational site. You can create any kind of page here.
Since the free version is so extensive, you can just give it a test drive and see if you like it.
Reasons for Choosing Thrive Architect Alternative Elementor
It has a very clean code that makes adding and modifying assets easy.
Lightweight and does not slow down your website.
You can edit and customize the elements with next to no knowledge of coding
Great updates are launched at regular intervals.
Rollback feature for plugin versions.
Easy to use interface.
Other plugins and themes are compatible with it.
The free version is quite generous.
It allows you to create headers, footers, and add widgets with ease.
You can create complex-looking pages with Elementor very quickly.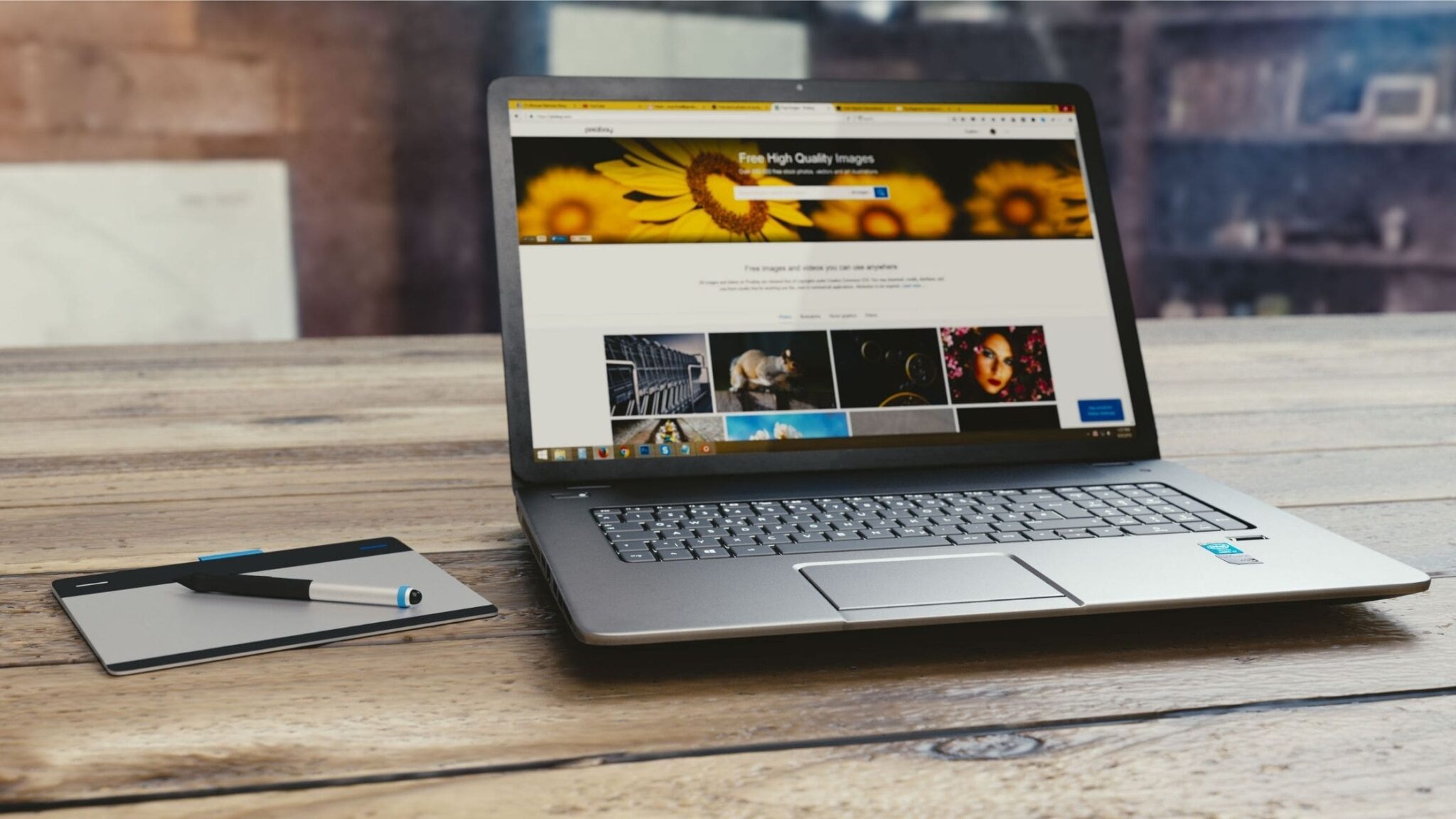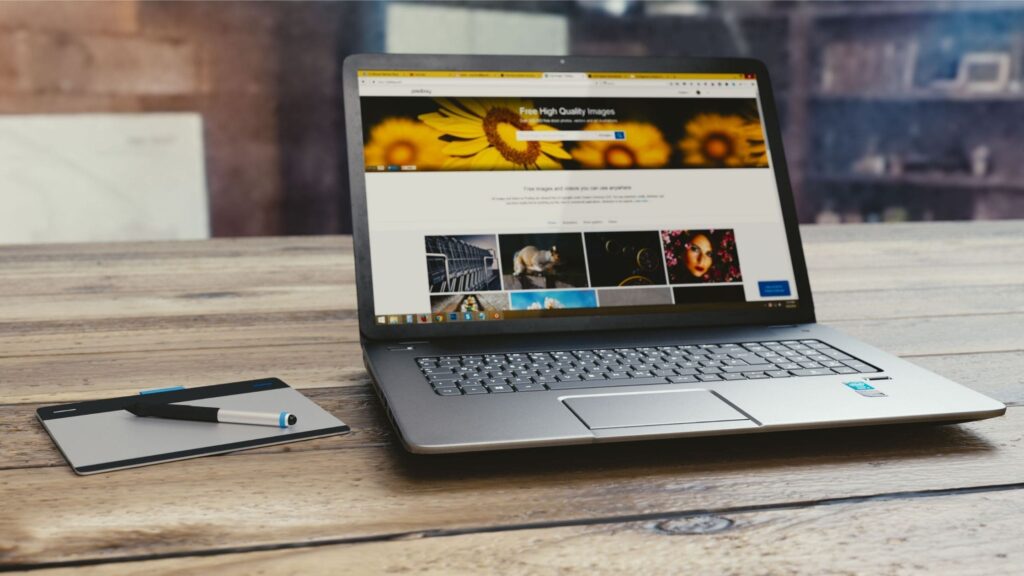 Are There Any Cons In This Best Thrive Architect Alternative?
Yes, there is one thing that can be counted as a con. The Drag and drop is not available in the free version.
Want Elementor?
Elementor is the platform web creators choose to build professional WordPress websites, grow their skills, and build their business. Start for free today!
---
#2 WP Bakery
WPBakery promises that you can build stunning websites with the easy feature of drag and drop within minutes.
I can't say much about creating the page within minutes unless you know exactly what you want. But yes, the pages that you can create are most definitely stunning and conversion-effective.
Is WPBakery One Of The Best Thrive Architect Alternatives?
Quick and easy website customization.
Comes with a powerful drag-and-drop editor.
Front-end and back-end editor and you don't even need to be a programming expert.
It comes with several elements including forms, buttons, and widgets.
Numerous templates are available for you to choose from.
Gives a modern, professional and appealing look to the website.
You don't need to make extra effort to create mobile-responsive pages. WPBakery does so by default.
Free Test Drive available
Reasons For Not Choosing WPBakery
Builds heavy web pages causing the load speed of the website to decrease.
Take up more resources/physical space.
The front-end editor is slow to load.
No rollback option is available if you make a change using the Back-end editor.
Certain themes and elements are not compatible with the page builder.
Want WPBakery?
WPBakery Page Builder plugin for WordPress – take full control over your site. Build any layout you can imagine with intuitive drag and drop builder – no programming knowledge required.
---
#3 Beaver Builder
Beaver Builder can be considered a reliable and easy-to-use WordPress page builder plugin to those who have at least some experience in website building. It has some developer-friendly features and is regularly updated and paid attention to.
Advantages of Using Beaver Builder
Clean code.
Developer-friendly
Efficient site creation
Creates beautiful sites
Easy to use and highly customizable
Lightweight
SEO-friendly
A free demo is offered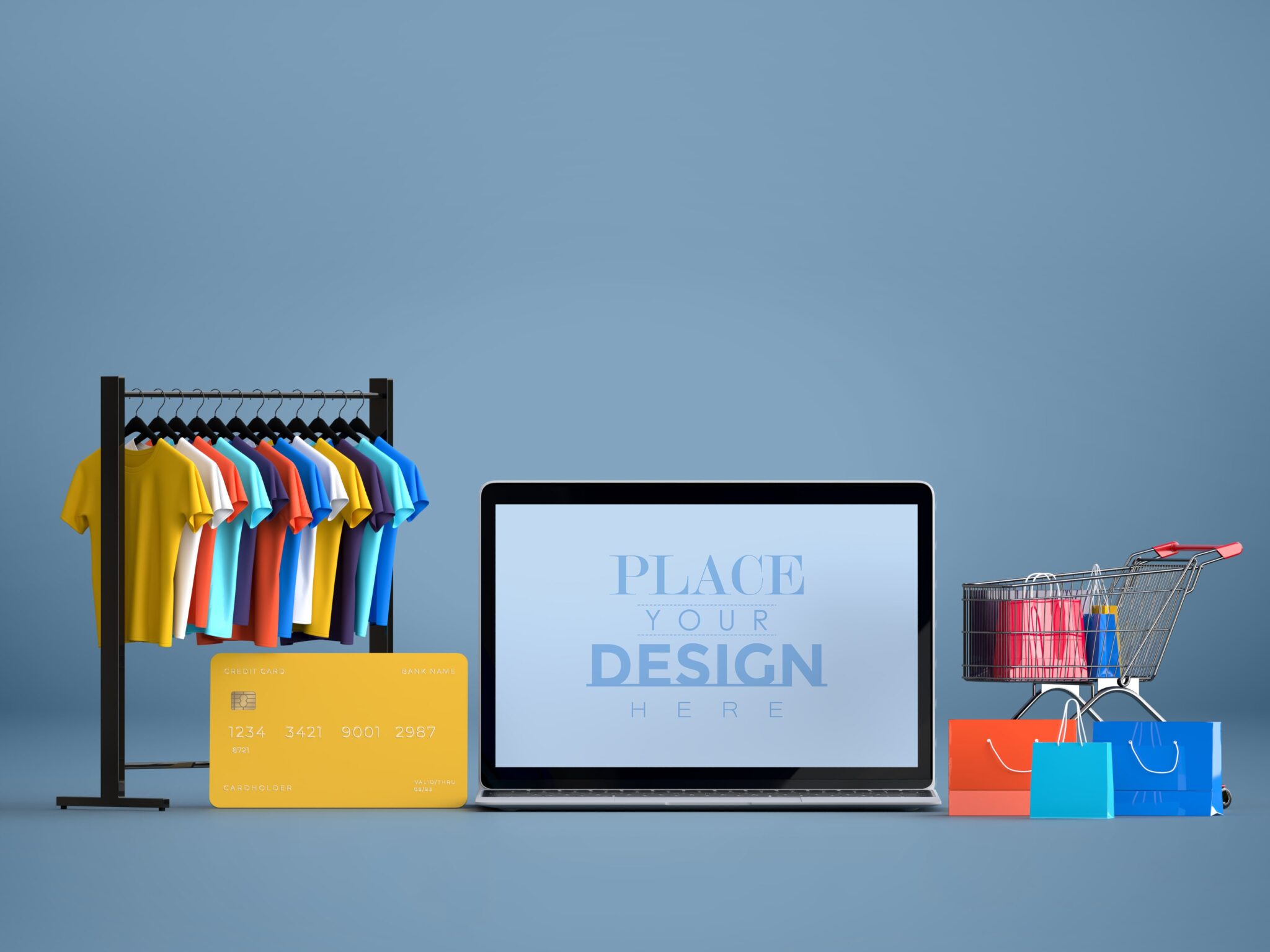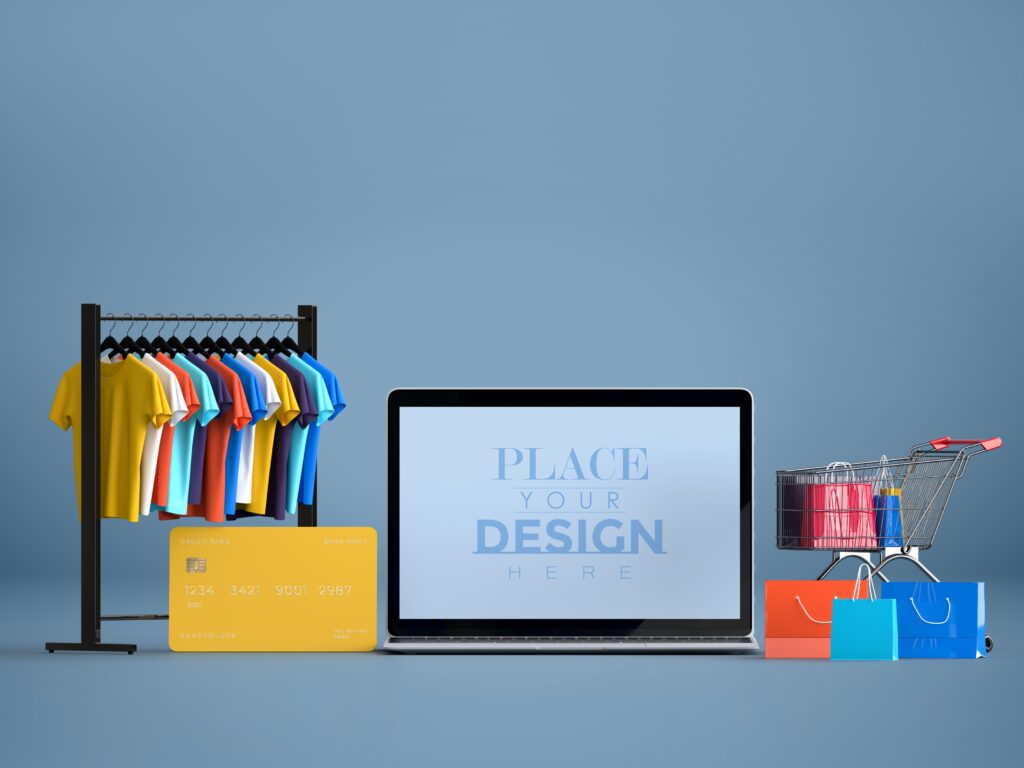 Disadvantages of Beaver Builder
No free-trial offered
Features take time to load, and so it slows down the development
Expensive
Some Beaver updates are incompatible with WordPress.
You can't revert changes.
Check Out Beaver Builder
AWESOME SOFTWARE, GREAT SUPPORT, AND A HELPFUL COMMUNITY.
Beaver Builder is the WordPress page builder you can trust with your business.
---
#4 Divi Builder
Divi has a fast and intuitive user interface that lets you create beautiful and elegant pages. It is quite easy to use and does not require you to have any coding knowledge. The changes can be previewed in real-time which makes it quite handy.
Why Choose Divi Builder?
Easy to install and friendly user interface.
Front-end customization makes it a handy plugin.
High-quality templates
Documents full of information are available for Divi.
Suitable and easy to edit templates for every project available.
Helpful support.
Disadvantages of Divi Builder
Takes a little time to get used to and understand the page builder.
Want Divi Builder?
The Divi Builder comes in two forms: The standard "Back-end Builder" and the front-end "Visual Builder." Both interfaces allow you to build exactly the same types of websites with the same content elements and design settings. 
---
#5 Visual Composer
Visual Composer is a drag-and-drop affordable website builder that comes with a free version too. It is an amazing Thrive Architect Alternative. Visual Composer is quite user-friendly and responsive with an auto-updates option which means you don't always have to keep track of whether you updated the plugin or not.
It comes with various layouts and templates making it easy for a beginner to build their website quickly.
Pros of Best Thrive Architect Alternative
Templates allow you to build landing pages, WordPress forms, and online stores as well.
Third-party add-ons are available with it.
Very affordable.
Free version available
User-friendly drag and drop feature
You can choose from a wide variety of templates.
Lifetime updates
Free support for 6 months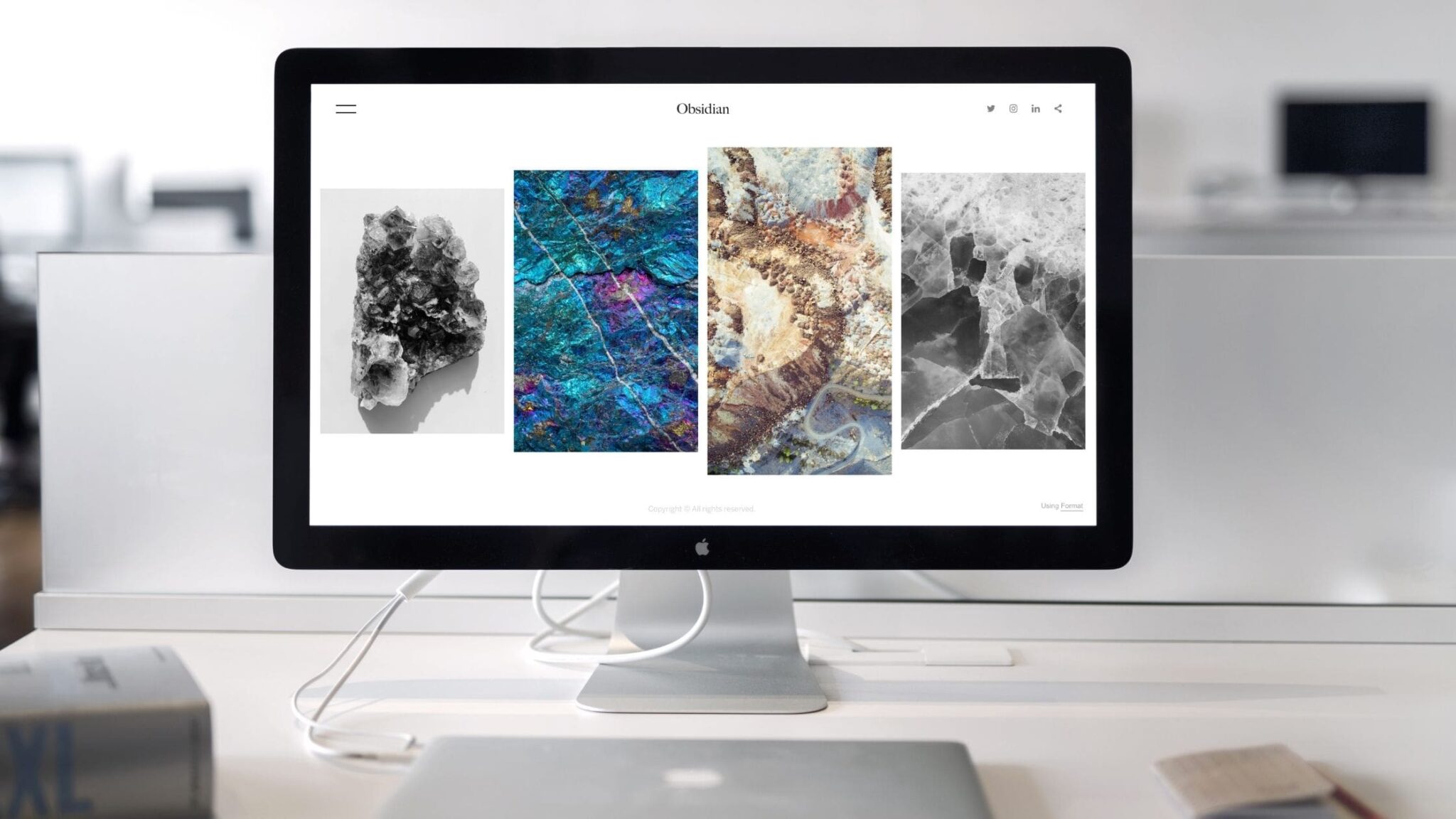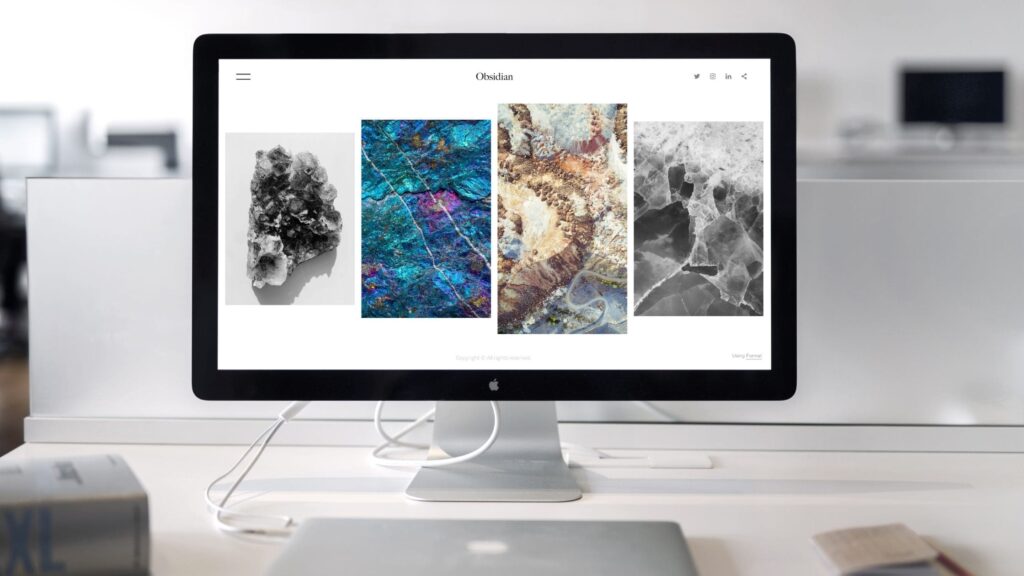 Cons of Visual Composer
Complex to make technical changes.
It does not have an undo button to roll back changes.
A bit pricey if you are planning to work with multiple clients.
Want Visual Composer?
The Divi Builder comes in two forms: The standard "Back-end Builder" and the front-end "Visual Builder." Both interfaces allow you to build exactly the same types of websites with the same content elements and design settings. 
---
#6 SiteOrigin
Site origin is a free WordPress plugin and is available at the WordPress.org repository. It allows you to add third-party widgets to your layout and lets you create custom-built pages for your WordPress site.
If you are a beginner, then it will be quite easy for you to choose a layout and launch your website within minutes. It depends on how quickly you can adapt to the interface.
Why Choose Site Origin?
You can choose from a wide variety of layouts.
You can add third-party widgets to the layout.
UI is pretty intuitive and responsive.
It is compatible with all WordPress Themes
It is lightweight which makes sites load faster.
It is SEO friendly
The history browsing feature allows rollback. You can go back to a previous version of your site.
It is budget-friendly
Cons of SiteOrigin
It is not compatible with Yoast SEO
A little buggy due to some updates.
Want SiteOrigin?
With over 2.5 million installs, using SiteOrigin themes and plugins puts you in great company.
---
#7 Themify Builder
Themify is one of the most used and respected page builders. There are not very complex codes used at the backend and so, if you decide to remove the plugin at any point in time, your basic webpage remains.
The free version has some good features that allow you to build at least a basic website, which if you are a beginner can be a good start point.
Why Is Themify Builder The Best Thrive Architect Alternative?
Has a free version
Easy to switch between front-end and back-end editors
Options available for developers too
Compatible with many WordPress themes.
Easy use of elements and animations
Rollback feature available
Cons of Themify Builder
Not very intuitive
A little buggy
Urgent bugs are mostly fixed, but updates are not focused on improving the Page Builder.
A theme has to be installed along with this Page Builder, which takes up more space and slows down the website.
Want Themify Builder?
Themify Builder is the most powerful and intuitive page designer and builder for WordPress. Design any layout imaginable! Simply select, drag-and-drop, and watch your beautiful site come to life in front of your eyes with live preview, and without a single line of code. The best part? The Themify Builder standalone plugin is free!
Frequently Asked Questions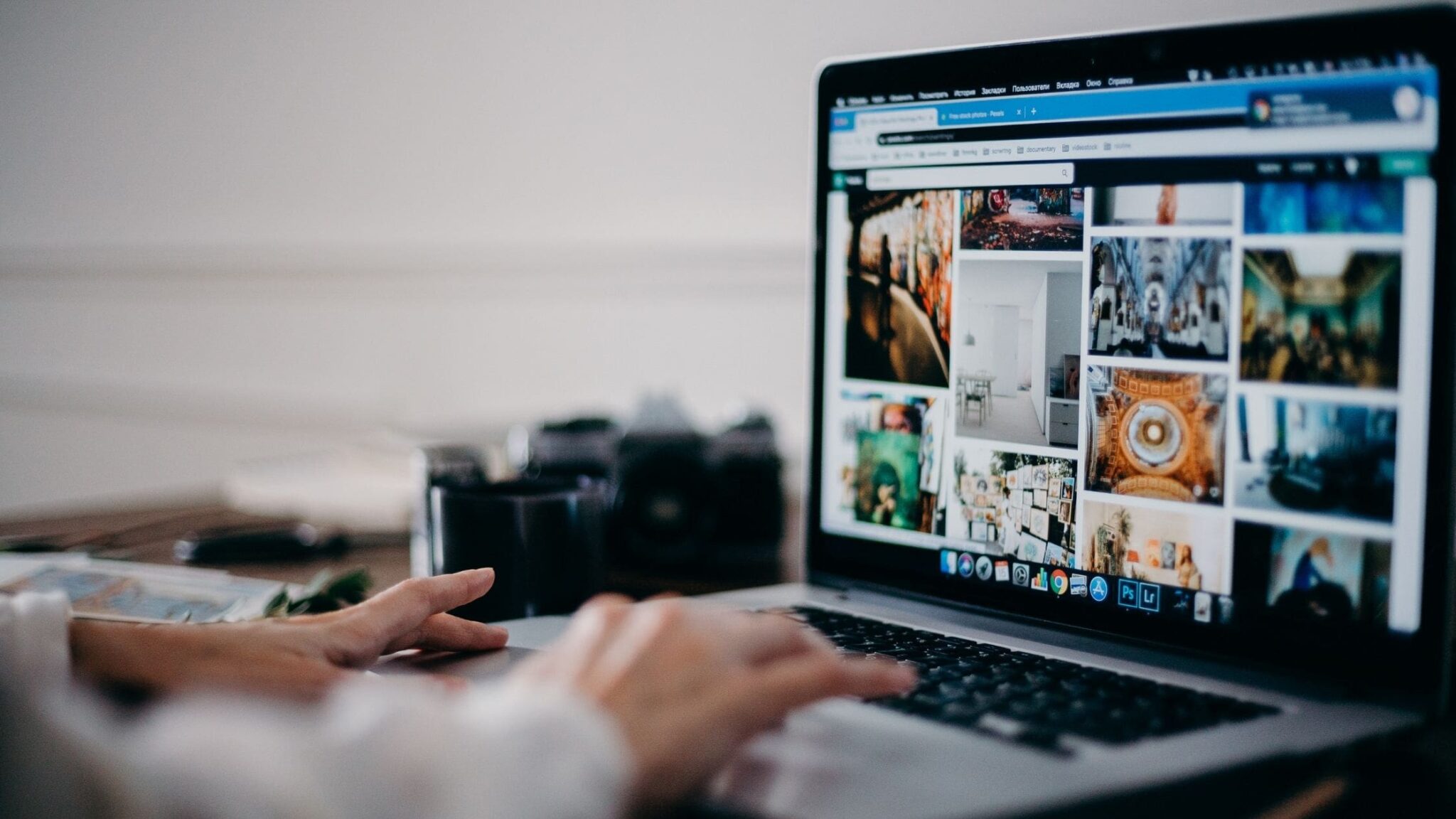 What is a Page Builder?

Page builders are exactly what the name suggests. You can build professional and custom web pages with the help of these plugins without any coding knowledge.

Most of these page builders have the drag and drop feature that allows live editing of a web page making it a very efficient plugin. 

Should I use a page builder?

If you are an experienced developer or can hire one, then there is no need to use a page builder.

However, if you are a beginner, don't have the technical knowledge, and can't afford to hire a developer, but want to build a professional-looking website from scratch, then page builders were meant for you.

Is Gutenberg a page builder?

Gutenberg is a block editor. People usually confuse it with page builder as with its help you can drag and drop a block wherever you want while editing the content.

You can customize the blocks and enter HTML shortcodes on your page with Gutenberg.

Which is the best Page Builder?

Elementor, WP Bakery, Beaver Builder, Divi, Visual Composer, SiteOrigin, Themify Builder are some great Page Builders and Best Thrive Architect Alternatives.

They have their own unique functionalities, so you just have to choose the one that best suits your purpose.
Conclusion
Every plugin comes with its own pros and cons. You just have to choose the ones you can work with. If you are a beginner as well as a non-technical person for whom coding looks like an alien language, then a page builder becomes an essential plugin.
Choose the one that gives you the ease and as many features as you can think of, but most importantly you must make sure it's lightweight. You wouldn't want to compromise with the loading speed of your website.
Let us know if you think our list of Best Thrive Architect Alternatives helped you or not. You may also share your recommendations and improvements. We are always open to making sure that our users get the best advice for everything related to WordPress.