KVM VPS is one of the most outstanding performing hostings with low prices but it needs an advanced user to explore. It is not easy to find KVM Windows VPS hosting providers easily in the market, but after extensive research, we made it easy for you.
Here in the article, we have answered all your queries regarding the best KVM windows hosting providers with their features, support levels and pricing plans. Let's dive deeper into KVM VPS providers.
What is KVM?
A KVM (Kernel-based Virtual Machine) VPS is a virtualization solution that allows users to run multiple isolated operating systems on a single physical server. This can be a good option if the user needs more control and resources than a shared hosting plan but does not want to invest in a dedicated server.
It uses hardware virtualization features, such as Intel VT or AMD-V, to create and run virtual machines with their own operating systems and resources.
KVM is a type-2 hypervisor, which runs on top of a host operating system and facilitates virtualization services to guest operating systems.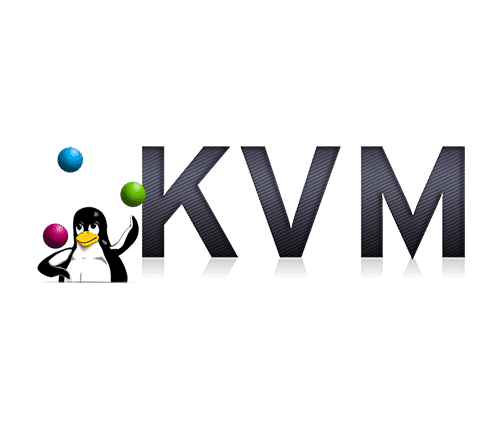 Short on Time? Here Are the Best KVM Windows VPS in September 2023
Kamatera: Kamatera enables KVM-based VPS servers and other cloud hosting services as a cloud hosting provider. In Kamatera, Users can deploy and utilize cloud servers and applications effortlessly and superintend them with an extreme degree of scalability and flexibility on their platform.
InterServer: With InterServer, one can choose from a range of hosting services, including shared hosting, KVM VPS, dedicated servers, and cloud hosting. Furthermore, they offer website design and domain registration services. Interserver KVM VPSs also facilitate full root access, instant provisioning, and upgrading or downgrading resources on demand.
ScalaHosting: ScalaHosting is a leading provider of web hosting and cloud services; they facilitate shared hosting, KVM-based virtual private servers, dedicated servers, and cloud hosting services. ScalaHosting's KVM VPS provides users with the flexibility and control of a dedicated server, which comes with a cloud-based solution's scalability and cost-efficiency.
4 Best KVM Windows VPS Hosting in 2023
You are best off finding the most reliable Windows VPS hosting if you plan to create a highly scalable website using ASP.NET or other Windows technology. We compared server hardware, disk space, uptime, operating systems, software compatibility, and pricing to determine the leading virtual private server hosting for Windows users.
1. Kamatera
Kamatera is a cloud computing platform that provides a range of services, including Infrastructure as a Service (IaaS), Platform as a Service (PaaS), and Software as a Service (SaaS).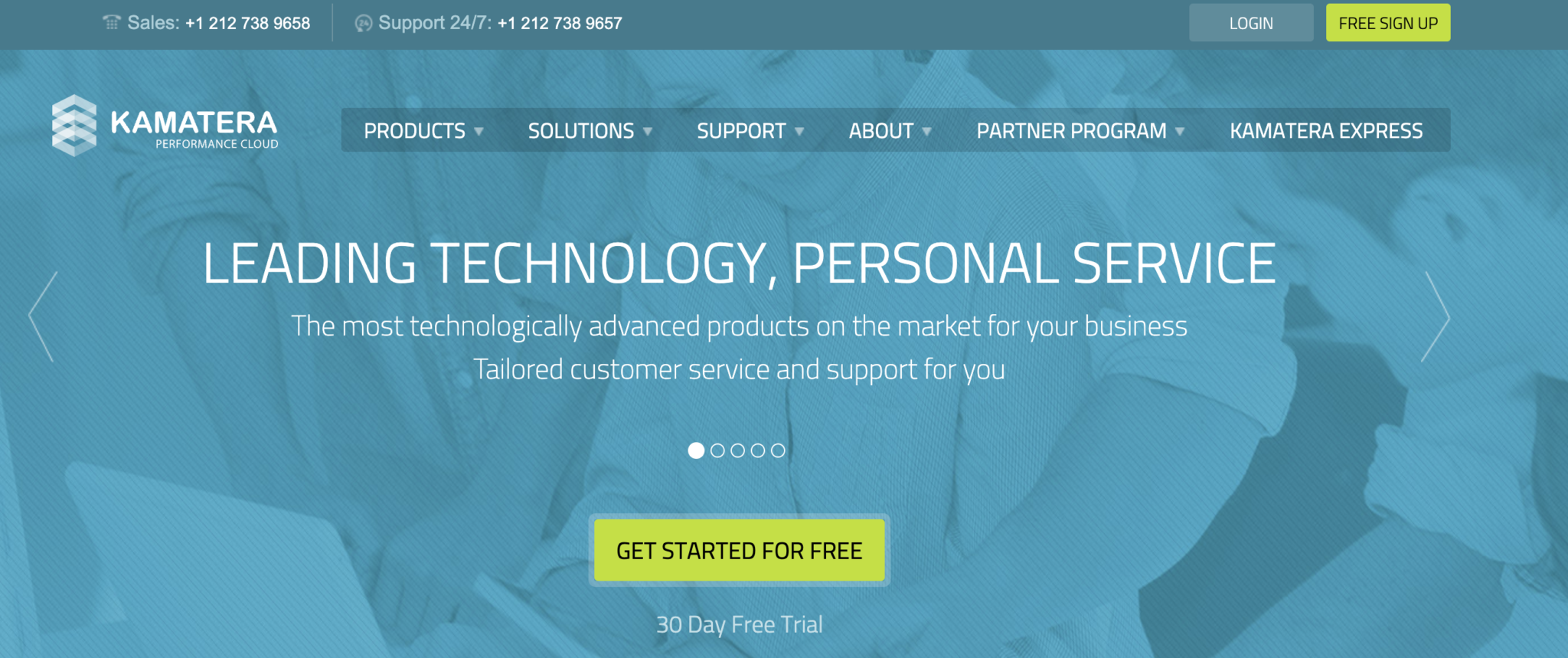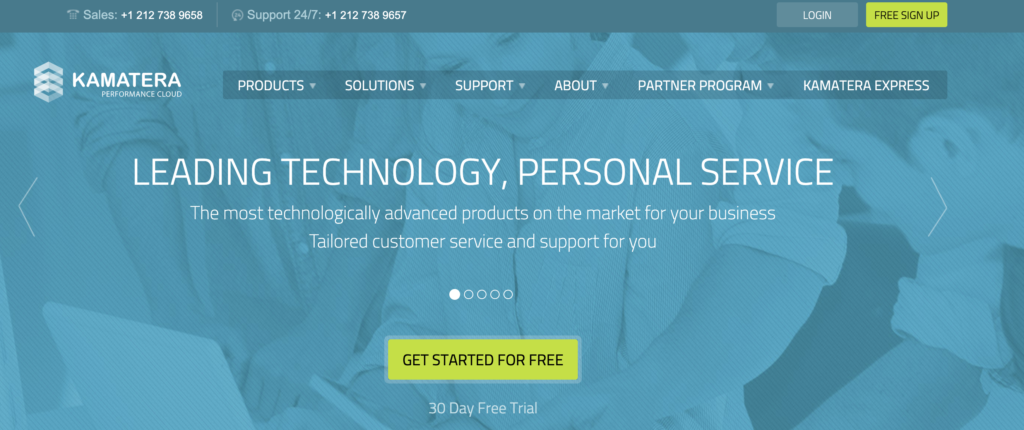 Features of Kamatera include:
Kamatera offers a range of pricing options, including pay-as-you-go, monthly, and annual plans.
Support:
Kamatera facilitates various features for its support options, including documentation, a knowledge base, and support through email and phone.
Security:
Kamatera's numerous security measures protect user data, including physical security measures at data centres, network security, and data encryption.
Pros and Cons
Pros
Allows users to scale resources up or down as needed quickly.
Offers a wide range of services, including IaaS, PaaS, and SaaS.
Provides high availability and reliability.
Cons
No shared hosting services are available.
The main focus is on serving enterprise-level customers.
2. Interserver
Interserver facilitates various services, including cloud hosting, web hosting, and virtual private servers, as well as specialized services such as dedicated servers and managed hosting.


Features:
Given below are some key features of Interserver:
Interserver's KVM-based VPS facilitates full root access, giving users complete control over their virtual environment.
Support
Interserver provides various support features including a knowledge base, documentation, email, and phone support.
Security
Interserver facilitates multiple security options, including physical security measures, network security, and data encryption.
Pros and cons
Pros
Affordable pricing.
Reliable uptime and performance.
Unlimited Storage Space.
Cons
Slower load speeds.
Unresponsive customer support.
3. ScalaHosting
Hosting is one of the most critical aspects of a website. ScalaHosting presents a wide variety of hosting services, including shared hosting, VPS hosting, dedicated server hosting, and cloud hosting.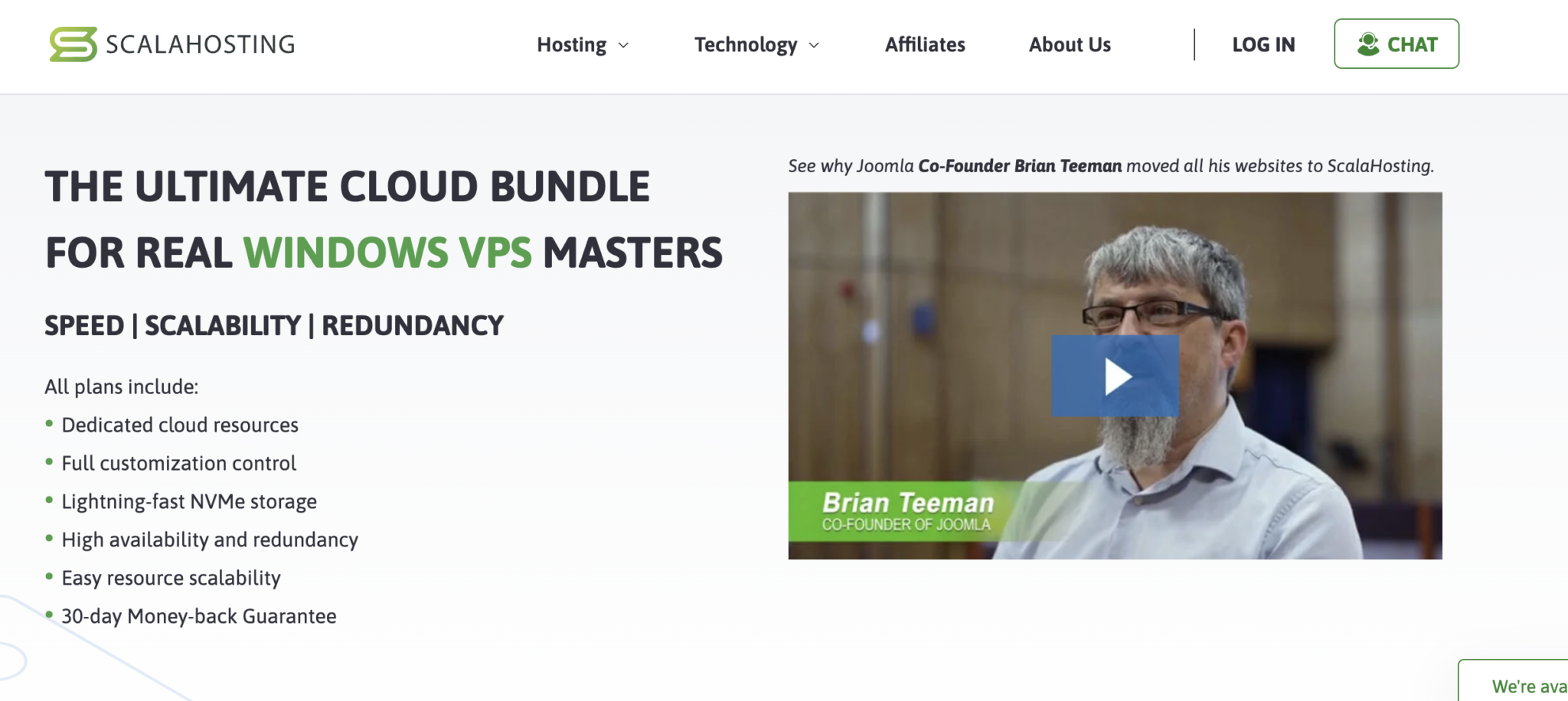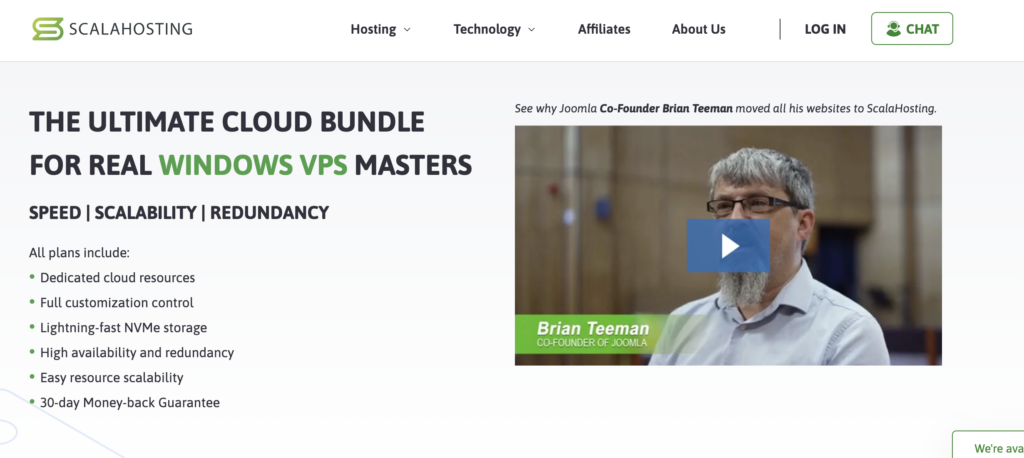 Features
Features for using ScalaHosting are:
Support
ScalaHosting has a team of experienced support staff available 24/7 to assist with any issues or questions users may have. support of Scalahosting also includes phone support, live chat, email, knowledge base, etc.
Security
Security features of Scalahosting provide the users with daily backup, DDoS protection, firewall, SSL certificate, Malware scans, etc.
Pros and Cons
Pros
Reliable uptime and performance.
Comprehensive customer support.
Flexibility and support for popular CMSs.
Cons
Security limitation on entry-level hosting.
Focused solely on shared and VPS hosting.
4. Vultr
Vultr is a cloud computing platform that allows users to deploy virtual machines (VMs) on a global network of data centres. Vultr's VPSs are powered by KVM, which authorizes the creation of isolated virtual environments on a single physical host.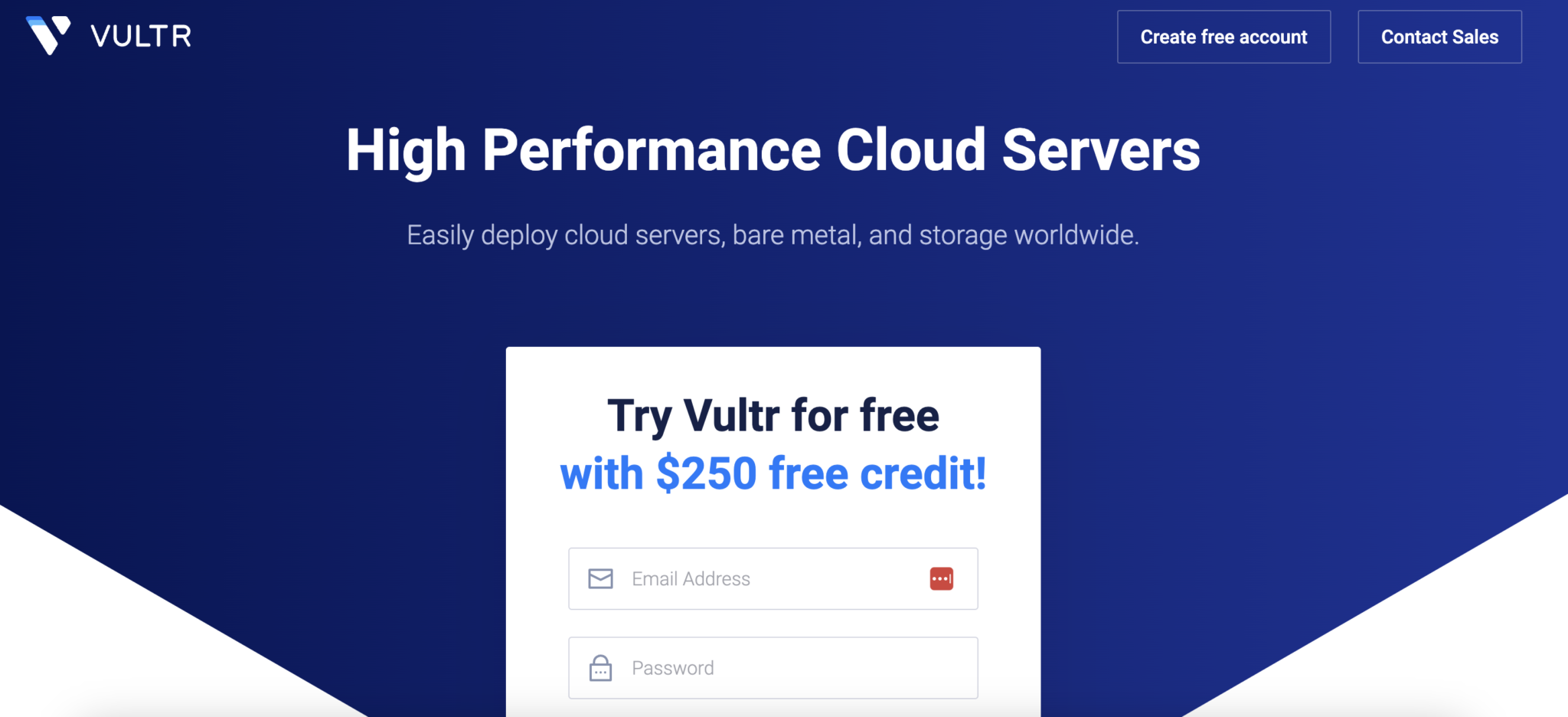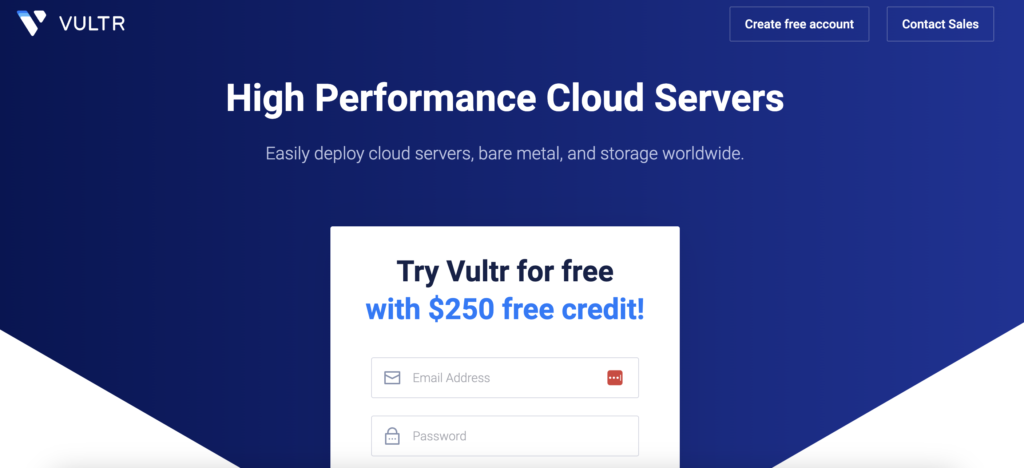 Features
Some of the features of Vultr include:
Support
Vultr offers 24/7 support through its online ticketing system, as well as a knowledge base and community forums.
Security
Vultr takes security seriously and offers a number of security features, including firewalls, Secure Shell (SSH) access, and optional two-factor authentication.
Pros and Cons
Pros
Customizable operating systems.
Flexible pricing.
Strong security features.
Cons
No free tier.
Strict per core / per dollar rules.
How to choose the best KVM Windows VPS?
These are the following factors one must keep in mind while choosing the best KVM Windows VPS:
FAQs
What is the difference between OpenVZ and KVM?
OpenVZ and KVM are two different virtualization technologies that are used to create virtual private servers (VPS).
Listed below are the main differences between the two:

Kernel: OpenVZ uses the host operating system's kernel, while KVM uses a separate kernel for each virtual machine.
Isolation: OpenVZ provides container-based virtualization, which means that multiple VPSs share the same kernel. This can lead to reduced isolation between VPSs compared to KVM, which provides full virtualization.
Why is OpenVZ cheaper than KVM?
OpenVZ tends to be more economical than KVM as it is more undemanding and lightweight. It is often used for hosting smaller or less resource-intensive workloads, such as web servers or test environments.
KVM is typically used for more demanding workloads, such as production databases or application servers, and is often more expensive.
Can KVM run on Windows?
To use KVM on a Windows host, one must install a KVM package such as QEMU or libvirt. These packages facilitate the requisite tools and libraries to fabricate and manage KVM VMs on a Windows system.
Which is the cheapest KVM Windows VPS provider?
Vultr seems to be the cheapest KVM Windows VPS provider with its starting price of 2.50 $ USD per month.
Conclusion
KVM Windows VPS Hosting is an excellent solution for individuals and businesses who require a secure, flexible, and scalable virtual environment.
KVM Windows VPS hosting providers that are top-rated offer reliable infrastructure, high-performance servers, 24/7 technical support, customized packages and customizable packages to suit customers' needs. Kamatera and ScalaHosting are some of the most popular KVM Windows VPS hosting companies.
When choosing a KVM Windows VPS host provider, evaluating factors like reliability, uptime, costs, and technical support is essential.
You can compare different options and do your research to find the best KVM Windows hosting provider. This will help you reach your online goals.