Are you looking for Duda vs WordPress reviews?
Then you are in the right place. Duda and WordPress are advanced website building tools that offer a wide range of features but both of them have their pros and cons so it is difficult to decide which one is right for you.
Although it depends on the type of website you wish to build, it is crucial to choose it wisely. There is no need to buy a long term plan for a builder and waste time and money as a short-term plan will do.
Every business big or small requires a website and this allows the potential clients to engage in the website and explore the products and services.
However, it is very difficult to decide, which is the best platform to create a website. Using our Duda vs WordPress guide, you can choose the one which is the best for you.
Duda vs WordPress Review-A short comparison:
In Duda vs WordPress comparison, while WordPress is an open-source project with developers and contributors from all over the world.
Duda is a paid software as a service with managed hosting. WordPress has thousands of templates to choose from with customization available.
Duda technology is a closed-source platform with limited customization tools that have clean and elegant templates. With Duda, you can make changes to content by adding CSS or HTML elements.
WordPress on the other hand is hosted on your server, so you have complete control over its source codes. WordPress is a popular platform so there are many free and premium plugins available for it. It also gives the power to improve, scale, and extend CMS as per the user's needs.
Duda's website does not offer the same flexibility as it is paid SaaS. WordPress has an easy to use interface and helps beginners make a high-quality website easily.
Duda offers built-in tools and a natural user interface for you so beginners can use this more easily. Duda WordPress platforms are suitable for use even by non-technical people.
What is WordPress?
Let's talk about WordPress in this Duda vs WordPress review. WordPress is a powerful website builder that works well for the development of projects as there are numerous extensions.
This engine is amazing to build blogs and information portals and you can launch a web store with plugin integration.
WordPress extensions are growing constantly and the system is updated regularly. Several effective tools can help you create an amazing website within no time.
WordPress is the world's most famous website builder that powers more than 33% of websites worldwide. You can also have a look at WordPress website examples for better clarity.
WordPress gives you access to many different features and it has evolved a great deal since its inception. You will have the freedom to customize WordPress as per your requirements without any restrictions.
However, you will need to register for web hosting and domain name. You can also purchase premium WordPress themes or extensions that can make your website look out of the box.
Core Features:
Flexibility and customization available: WordPress was designed to support blogging and online publishing and it powers several websites throughout the world. This website builder is used to create complex websites as well as personal blogs or even a full-service eCommerce store. There are many themes and plugins to create a website as per the company's requirements and it is adaptable to an organization's changing needs.
User-friendly: A WordPress website can be installed easily and can be up and running within a few minutes without any need for technical knowledge. WordPress can be installed for free and has all the features needed to customize a website and start creating posts.
Multiple theme options: You will get a wide variety of themes to enhance the appearance and functionality of your website, as there is a large directory of basic and premium themes. Many themes are instantly available, while others can be purchased through marketplaces.
Plugins for better functionality: The users get a WordPress plugin directory that has many plugins that allow users to add specialized functions like galleries, shopping carts, etc. Plugins can be activated or deactivated as per requirement.
Mobile responsive website: Mobile responsiveness is an important factor for Google rankings so your website should look good on any device. With WordPress, you will get a wide variety of responsive themes that can make your website responsive.
Built-in blog: WordPress offers built-in blog features that can be accessed from various devices at any time. This helps those users who want to add a blog to their website. This way even the sites that are not related to blogging can use blog features.
Ease of Use:
WordPress is an easy to use platform that can be used to launch websites, blogs, online stores, portals, and landing pages.
If you install the provided plugins as per requirement, then the functionality will increase. It is an open code platform that helps experienced web developers in customizing the system according to the requirement.
To use WordPress, you don't have to be a trained web developer, even beginners can use it with ease.
Pros and Cons Choosing WordPress as a Website Builder:
Using WordPress has its advantages and disadvantages that you need to consider before making your website:
What is Duda?
As for the Duda review, Duda is a website builder that allows you to build websites without the use of HTML and CSS.
It helps save time and money while designing a website of their own as it is optimal for both individuals as well as small businesses that require a personalized website.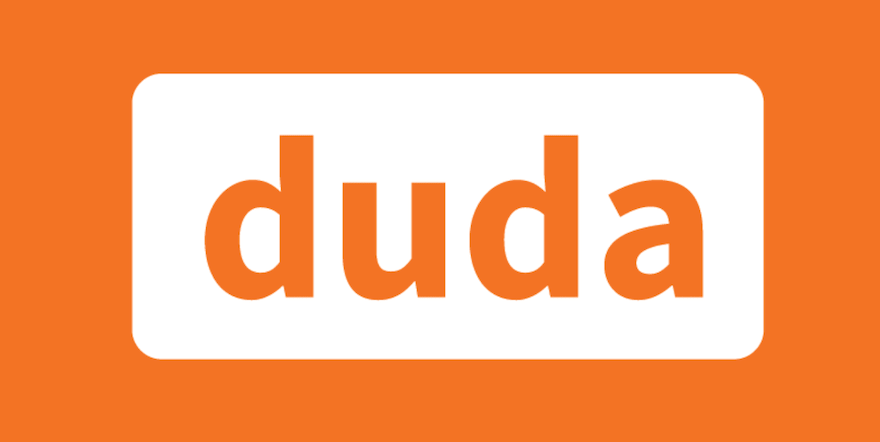 You can use the Duda website builder to create an online presence even if you don't know coding, programming, and designing.
Duda has a wide variety of resources and elements and any newbie can get used to the system easily. You can quickly register with Duda and get access to the control panel.
Duda website helps you ramp up your business as it grows and you can choose from more than 100 templates for blogs, restaurants, stores, etc.
You will get a drag and drop editor to design the website and editing is quite easy with Duda. With Duda technology, you will get the liberty of widget building and can install menu, coupon, map widget, or business hour. Look at the Duda website example for more clarity.
Weebly vs WordPress Review for Blogging
Core features:
Drag and drop builder: Duda website builder offers drag and drop tools so you will not be confused by traditional programming languages like HTML, PHP, or CSS. All you have to do is drag and drop elements of your website and arrange them. This helps you save time and money while you can work on building your brand's online presence.
Responsive templates: You will get responsive templates with Duda website builder and they are essential to enhance your online reach. These responsive templates automatically adjust to the size of your user screen, whether it is a smartphone, laptop, or tablet.
Multiple navigation styles: With Duda, you will get multiple navigation styles that work well with different types of websites. Whether you have a traditional web browser, tablet devices, or mobile phone browsers, websites designed by Duda work in different styles on all the devices.
Import content with ease: Duda has a patented content importing tool that is unavailable with other website builders. You can easily import any saved content and upload it to another website or blog.
Multilingual solutions: Duda website builder offers multiple languages to build a website, which helps you appeal to a much wider audience. Using multilingual solutions, you can broaden your horizons and reach users located around the globe.
Unlimited storage space: Duda's website builder offers unlimited storage space to its users with a premium plan. This helps prevent any issues from arising if you receive a spike in web traffic.
Ease of use:
Duda's website builder is quite easy to use and its user interface is magnificent for newbies as well as experienced designers.
Whether you are a trained website builder or just a beginner, Duda provides all the necessary tools that help you get started immediately.
Duda offers a vast variety of templates and themes that are appealing to customers visiting your website. You can get your website up and running within no time with Duda.
There are hundreds of templates and elements to import content and get a customized website design.
Pros and Cons of Choosing Duda as a website builder:
Considering the pros and cons of Duda website builder, you can make sure that you have made the right decision before you start building a website:2
What Makes Both Different to Each Other?
So here is Duda Vs WordPress's main differences for your ease.
Duda is a high-performance website builder that helps design a responsive web design that is easy to use for beginners.
There are more than 100 templates that can be used for a wide variety of projects. Duda templates can be used to create a website that highlights your business.
WordPress is a powerful site builder that allows you to build a more personalized website. It is suitable for experienced designers who wish to create customized websites that are optimized for search engines.
Support:
The WordPress website builder is not well-known for customer services. It has a support page with resources and a forum but there is no dedicated live chat support. However, many WordPress products come with support from developers.
Duda has dedicated customer support that offers email support, live chat along with forums, guides, and webinars.
Both platforms offer amazing support in different ways. Duda offers it directly on the website, while WordPress users need to contact the developers of themes and plugins for support. Tutorials are present for both Duda and WordPress online.
FAQ's
Which Website Builder is Better for Blogging?
WordPress is a better website builder for blogging as there are flexibility and customization settings. The comment section is also available with WordPress, which is important for blogging.
WordPress is Most Popular, But is it Better for Blogging?
Yes, it is better for blogging as many tools and templates let you design websites as per your requirement and there is also newsletter integration and comment section.
Does Duda provide the Best SEO for Blogging?
Yes, in Duda WordPress SEO Duda is better because its layout is ideal for SEO.
Why Do We Switch from WordPress to Duda?
Duda is a great choice for simple websites that do not need much time and effort and there is no need for a web design background.
Conclusion
According to our Duda vs WordPress review, although WordPress is amazing when you want a website builder for Blogs and e-commerce websites, Duda is great if you are a beginner as you get a drag and drop builder and pre-designed sections.
We suggest that if you want to build a website for your business then Duda technology gives you advanced tools and unlimited storage.
WordPress is an excellent choice for eCommerce websites and blogs as it has all the tools needed for success.