Are you looking for Weebly vs WordPress for blogging? We are here for the review! Weebly is easier to use as compared to WordPress. WordPress can accommodate large websites and blogs and is more demanding.
WordPress is an open-source platform, which means that you have complete control over the design of your website.
WordPress has a larger community as compared to Weebly. If you are looking for an easy to use interface then Weebly is best for you.
Weebly is the easiest website builder if you compare it with WordPress.
WordPress and Weebly are different platforms and it is hard to say which one is better! They both are great in their own way.
According to usability and performance, both work smoothly. It depends on what you need them for! You can analyze according to your preference what better suits you.
A Short Comparison
Weebly is mainly for beginners for both personal and professional use. Weebly is much easier to use than WordPress and is probably the most simple website builder to use.
Design and Flexibility
Weebly in terms of templates has modern, responsive, and is segmented into categories such as an online store, portfolio, blog, etc. So here it is very easy to perceive the look of your website. Weebly comes with over 55 templates, that are all free.
WordPress has tons of choices. You can find the templates that fit your needs. WordPress offers you free as well as the paid templates.
WordPress offers more choice and flexibility as compared to Weebly.
Ease of Use
Weebly is the easiest website builder.
WordPress requires some technical knowledge to create your website.
What is WordPress?
WordPress is the simplest, most popular way to create a website or blog. WordPress is the simplest, most popular way to create your website or blog. It is said to be the most popular blogging system on the web that allows updating and customizing the website.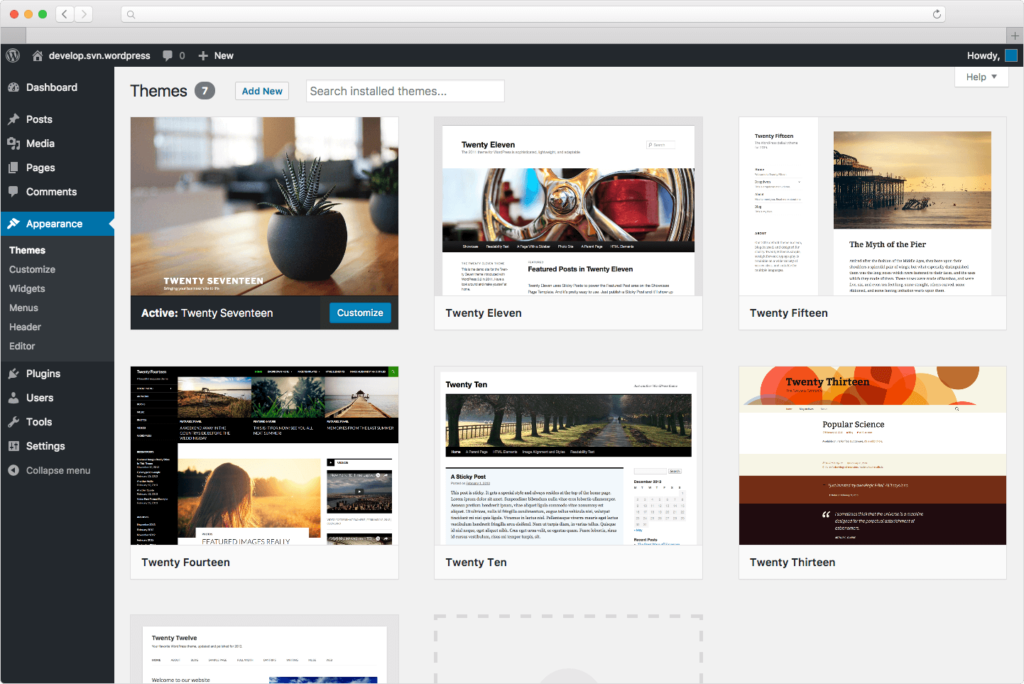 Core Features
Flexibility: WordPress is more flexible as compared to Weebly, you can create any type of website whether it is a business website, professional or personal. You can make your website with themes.
Simplicity: WordPress makes it possible to get online and get publishing quickly.
Publishing Tools: It is easy to manage your content with WordPress. Create drafts, schedule publication, and look at your post revisions.
Ease of Use
WordPress is easy to use once you know it. If you are new to WordPress then it will be difficult for you to understand it. Once you start using WordPress it will be simpler to use. It will save more time.
WordPress is just a bit of a learning curve. You will have a better understanding when you start using it.
Pros and Cons Choosing WordPress as a Website Builder
Pros: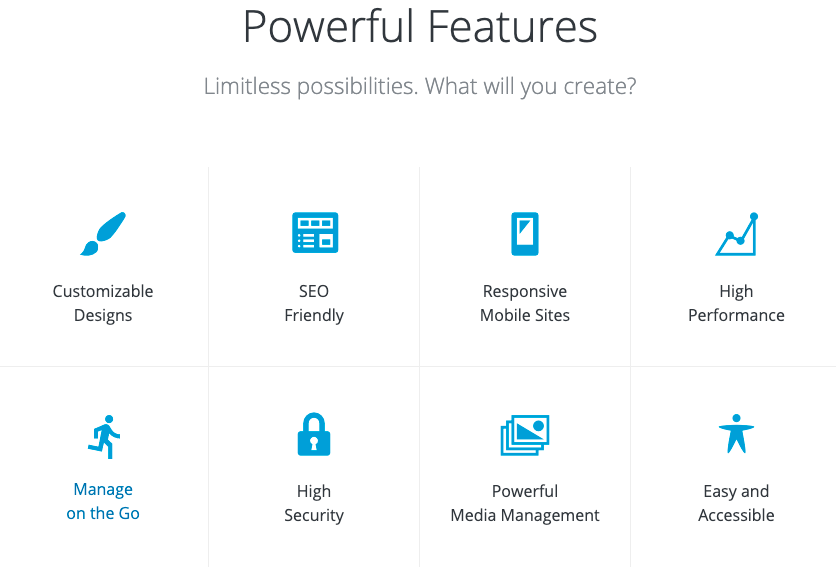 Lots of sites use WordPress: You will be entering into a larger world.
Great Content Management: The great advantage is how to manage or navigate through pages and content. As long as you understand computers and the language. WordPress will work for you. You can adjust things as you move on.
Plugins: Plugins tend to be harder to read, understand, and use. It is up to you how you have to manage it.
SEO: The plugins on WordPress are designed for simplicity and SEO purposes.
eCommerce sites: eCommerce is popular for WordPress sites. More people are buying things online. More people are selling online.
Cons:
Lots of Updates: The updates are going to be constant so you need the update them again and again. Be prepared to update your core WordPress files, plugins, or themes at least a few times a month.
Learning Curve: It's easily accessible, but some prior knowledge does help with your WordPress.
Pros and Cons Choosing Weebly as a Website Builder
Pros
Speed and Security: Weebly provides hosting for all websites. They offer you fast load speeds. Their websites are optimized for their hosting. They take care of security hackers and spam.
Overall The website: The website is free with no expiration.
Site Building Process: One advertised advantage of using an all-inclusive website builder is that you won't have to write HTML or CSS code.
Cons:
Limited Customization: Weebly allows the user to customize their template websites freely, but customization is limited.
Blogging is Not that Great
Weebly Elements Are Basic:  Weebly provides you an option to edit the design of the templates, but not many options are there.
Weebly vs WordPress Support
Weebly has a great support system with phone and email support, along with live chats. It offers 24/7 support, so it doesn't matter what time of the day or day of the week you might be stuck so if you need assistance then Weebly is always there to help you.
WordPress platform is used widely so that there is unlikely to be a problem that hasn't already been covered by the forum. There are plenty of online chats available for the support that is managed by the community.
Frequently Asked Questions (FAQs)
Which website builder is better for blogging?
Weebly is a platform for beginners for both personal website professional websites. Weebly is easier to use. Comparing it to WordPress, it can accommodate large websites and blogs.
WordPress is most popular but is it better for blogging?
WordPress is the most popular website and a better option for blogging as compared to any other.
Which is more convenient to use Weebly or WordPress?
Weebly is more convenient to use as compared to WordPress for beginners. Hence, WordPress is convenient for professionals who have a keen knowledge of WordPress.
Conclusion
So here is the comparison, I hope this review helped in knowing which one better suits you as Weebly vs WordPress 2021 is not a war but it just depends on your preferences.
If you are a blogger and are looking for Weebly vs WordPress for blogging then choose the one that has better features suitable for you.
For any doubts and queries contact us or comment in the section below!