Many web hosting companies offer hard disk drive storage and the debate of an SSD vs HDD Hosting is a never-ending story.
The SSD full form is Solid State Drive, and it is the next-generation technology of HDD.

You can call it an upgrade and you can throw the HDD in an old technology bucket.
SSD vs HDD Hosting Comparison Which Is Better?
What is SSD Technology?
We will end the SSD vs HDD Hosting debate once and for all. SSD Stands for solid-state drive, and I will explain it in one short sentence.
SSD is a large USB drive because it has the same chips of a USB drive, and the size is a little bigger than a regular drive.
Unlike HDD, where you have read/write moving heads with a metal disk in it. The solid state drive chances of failure is lesser than a hard disk.
The solid driver has risen to popularity because if you purchase 120 GB SSD drive, then your machine-read/write speed increases (minimum 200MB per second.)
The read & write speed increases to 60% when compared to the traditional drive.
The size of the drive is smaller and lighter than the hard disk.
In case, if we have a bad sector (failure of a disk), then replacing a small chip inside is enough to recover it. In short, less repairing cost with better warranty coverage.
However, SSD is an expensive drive, and it cost Rs.2500 to get a 120 GB drive.
Read More
What is SSD Web Hosting?
The hosting companies have replaced the hard disk with SSD drive in the servers.
We can tell you that it would make a huge difference in the performance, and the loading speed improves. You will find a clear winner in the debate of SSD vs HDD Hosting.
Speed Test
It won't come as a surprise that server speed increases. If you are uploading files on your websites like an Image, Picture, Video, and any content, then the speed increases.
If someone visits your site from any country, then the server loads the website faster compared to the HDD.
In our comparison, we have seen a tremendous difference in the read/write. We think that the SSD vs HDD speed winner is clear from the chart.
Security
Usually, drives don't come with an inbuilt security feature. in case, if you want to strengthen the security, then you can use any encryption tool to maximize the security.
However, there is a protocol for secure data management, and every drive comes with a data wiping tool.
Now, there are millions of drivers ready for re-purposing and SSD drives don't leave a fragment of files after hard format. Yes, if you hard format the drive, then no one can recover a single file from it.
Reliability
SSD drive technology is a new comer in the segment. It has been a while since the technology made an impact on the market.
The mechanism behind the SSD drive is similar to the USB drives. As we have already mentioned, it is considered a bigger sized USB drive.
The reliability depends on the manufacturer like Samsung, Kingston, Western Digital, and more.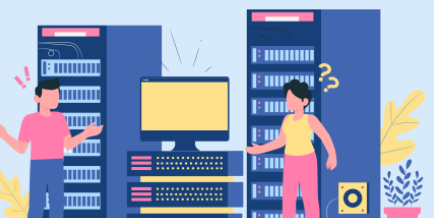 You cannot doubt the technology, but the reliability part goes to the manufacturer account.
In case, if you have failed the drive, then do not point your finger at SSD vs HDD Hosting debate because the manufacturer failed in the SSD vs HDD reliability test.
What is HDD Web Hosting?
In the debate of SSD vs HDD, which is better? We are focusing on both technologies.
The HDD is a traditional hard disk drive, and we have spent more than a decade with this mechanism on our computers.
If you have spent years working & grinding with it, then you know the complications that come with it.
Speed Test
We have a clear winner in the SSD vs HDD speed test, and no one can beat the new upgrade. However, it does not mean that HDD is a weak link.
If you have a business website with low traffic, then you should go for an HDD because it won't make much of a difference in speed.
However, if you have traffic hits of 20,000, then server loading speed does matter.
Security
The SSD vs HDD comparison chart brags about the speed, but it lacks security features.
However, HDD is a finished technology, and it comes with basic security features. You can use hard reset or hard format to wipe entire data from the HDD without leaving a single fragment of recovery.
You can use Windows, DOS, Linux, Mint Linux, and more to add encryption to the drive.
Reliability
After spending ten years with an HDD running computer, we have more than four or five drives sitting dead in the closet. If you purchase a new HDD, then it will function normally for 5-years with a UPS.
However, if you don't have a UPS + bad power supply, then it can damage it. The lifespan of HDD goes down to 2-years without UPS.
The SSD vs HDD reliability varies from proper power supply and UPS.
There is an advantage that many experts don't reveal about the Hard Disk Drive.
Are Solid State Drives More Reliable Than Hard Disk Drives?
A hard disk doesn't die in one day, and it dies step-by-step, and slowly. In short, if the hard disk starts to die, then you can use it for one year or two years with minor issues.
You have fewer chances of data loss because you have plenty of time to move the data.
Currently, SSD drives don't have this feature.
Best SSD Hosting Provider
We consider "SSD vs HDD Hosting" the battle of two titans. One has years of experience and finished technology, and the other one is simply superior, but a lot to improve. Who is the Best SSD web hosting provider?
YouStable
The Indian-based government-registered web hosting company under "Companies Act 2013" offers the cheapest SSD shared hosting for $1.2 per month.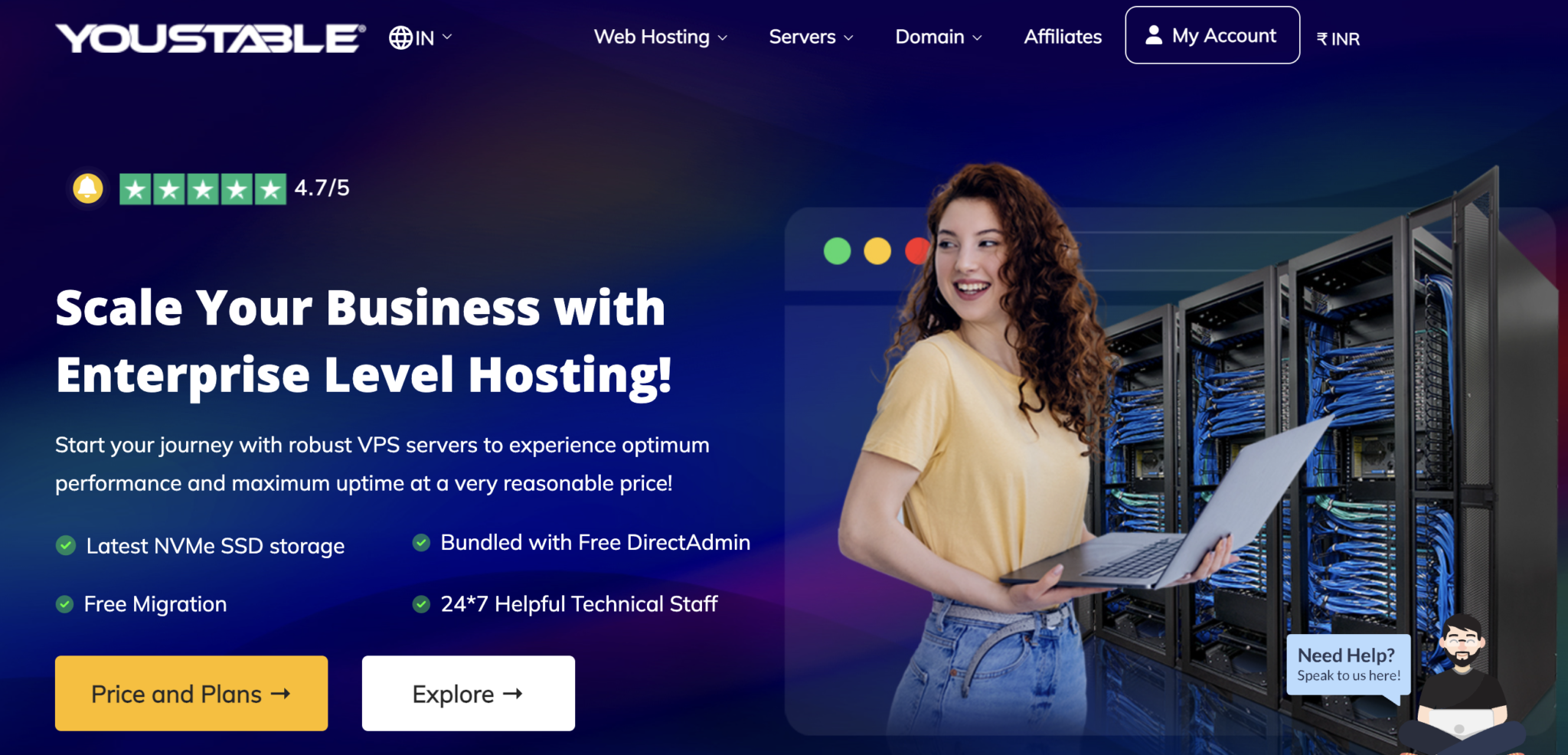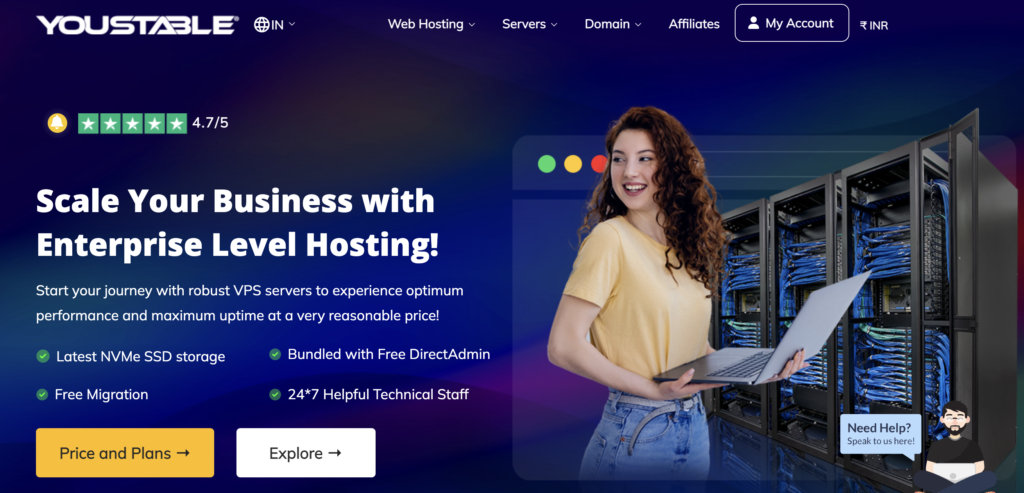 You have the option to select pay per month plan, three months, six months plan, and one year plan.
You also get a free SSL certificate with it and there is no renewal price. you can read here full Review of YouStable Web Hosting.
By spending $1.2 a month, you get DA Start plan with 5 GB SSD drive storage.
No need to worry about the slow loading websites because 100 GB is enough to handle 100,000 visits per day.
A 24/7 voice support (English language + Hindi language) with Chat support, Ticket support, and Email support.
Those who subscribe for a 1-year plan will get free on-page SEO.
A free SSL certificate to secure the website with 256-bit encryption.
And more.
Conclusion
An SSD drive web hosting offers better website loading speed and smooth browsing performance.
Let us know your opinion on SSD vs HDD Hosting winner in the comment section.