Are you a cakeshop owner, or do you run a coffee shop? And are you thinking of creating a website to increase your popularity in the local and global market? And are you confused about choosing the right theme for your WordPress site that will suit your Bakery and coffee shop?
If you answered YES! to all the above questions, then you are in the right place. Today's article focuses on your need to create a website dedicated solely to your Bakers and Cake Shop.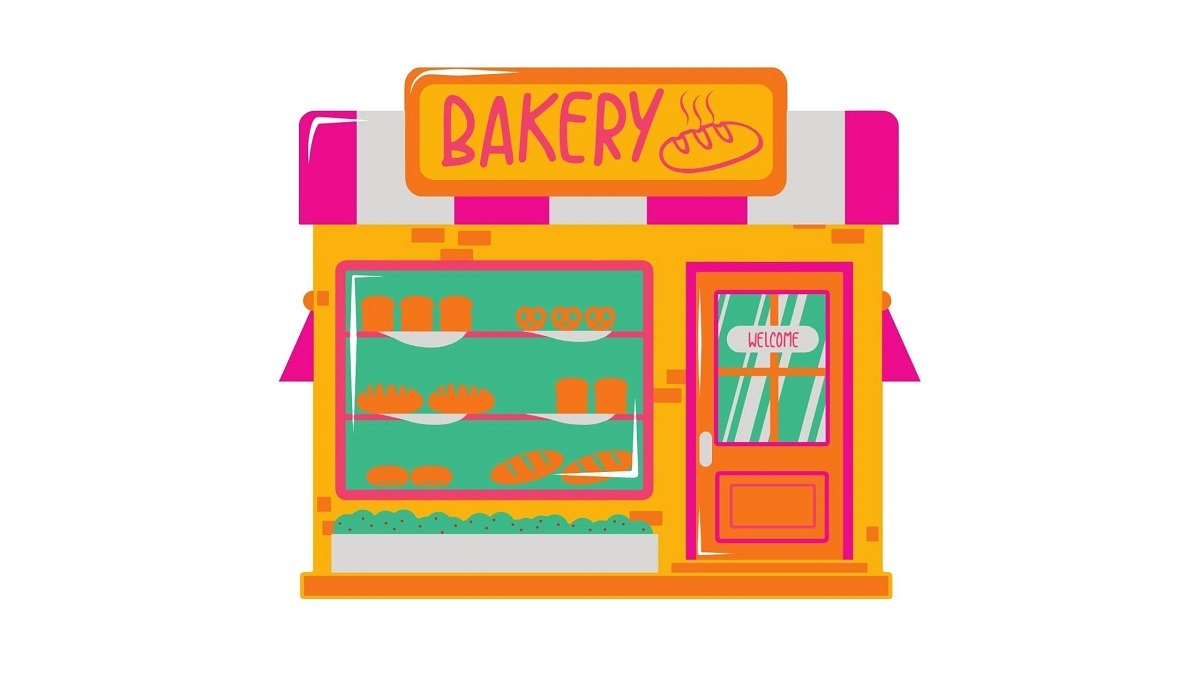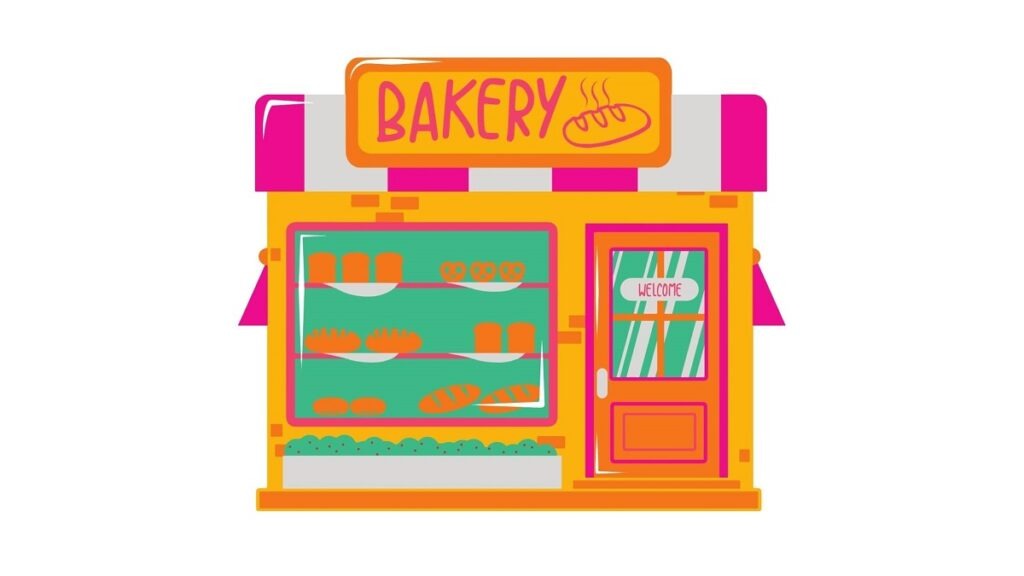 We Have got the Best Bakery WordPress Theme for all the Bakery And Cake Shop owners.
We have researched and selected these themes based on optimization, pricing, SEO, and supportable plugins.
Some users also complain that their theme isn't updating regularly, so the themes I have mentioned will also give you automated updates that will fix most bugs and help optimize your website.
Best Bakery WordPress Theme
Nowadays, the business of bakery companies increases day by day. They create a website for their bakery business—the need of the bakery websites to be eye-catching and tempting to draw in their customers.
WordPress has many themes for blogging websites and business websites, but there are no more themes suitable for your bakery websites.
1. Chateau
The Chateau WordPress theme is one of the Royal WordPress themes for making your bakery website.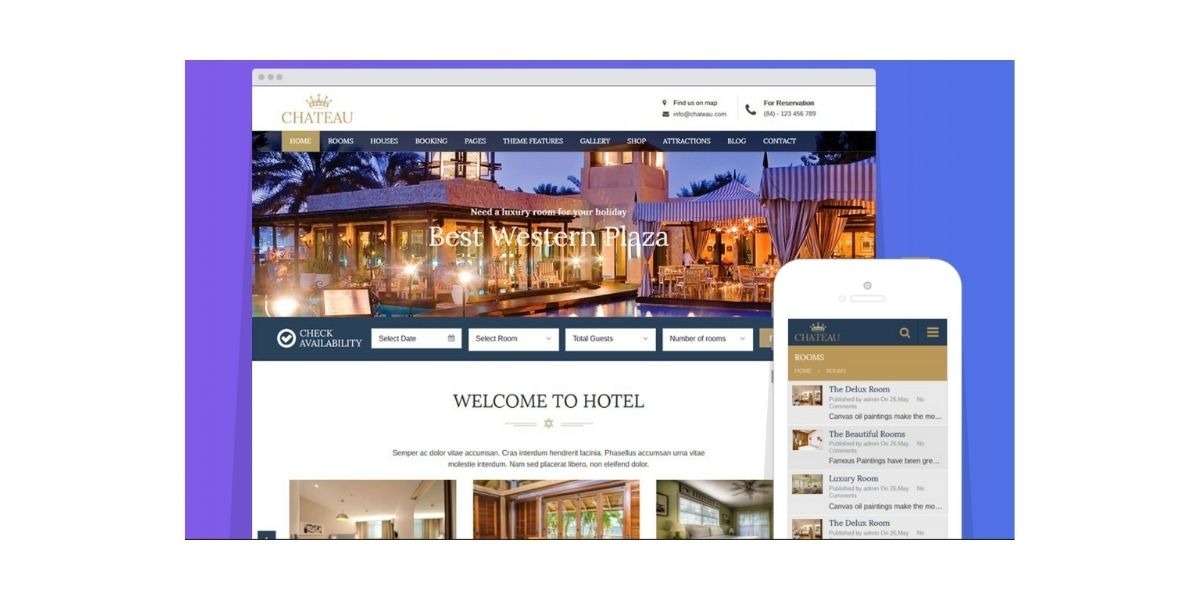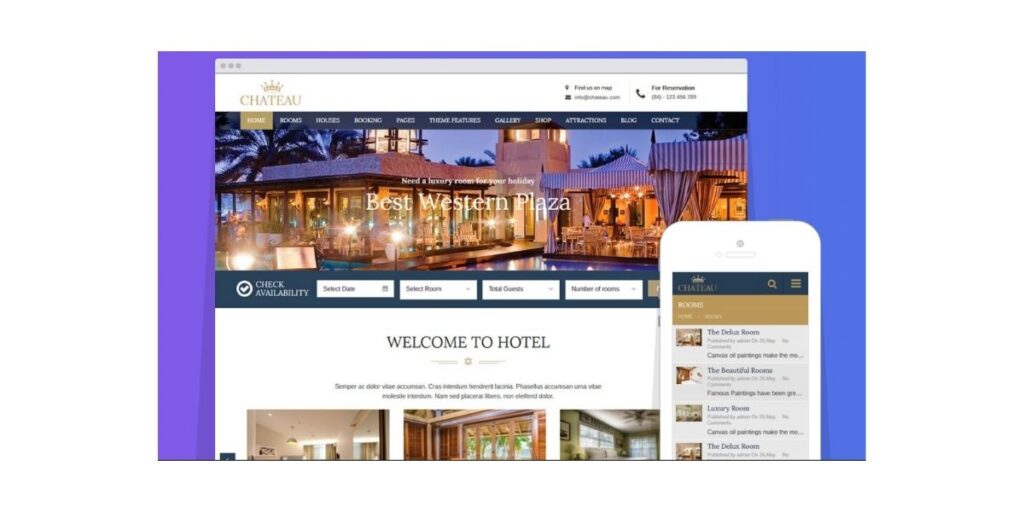 Chateau WordPress theme is one of the testimonial modules to your bakery website.
Starting Price: $ 199
Features of the Chateau WordPress Theme:
2. Tanawul Bakery
Tanawul Bakery comes up with some fascinating visuals divided into sections like product section, threaded-comments, testimonial section, banner.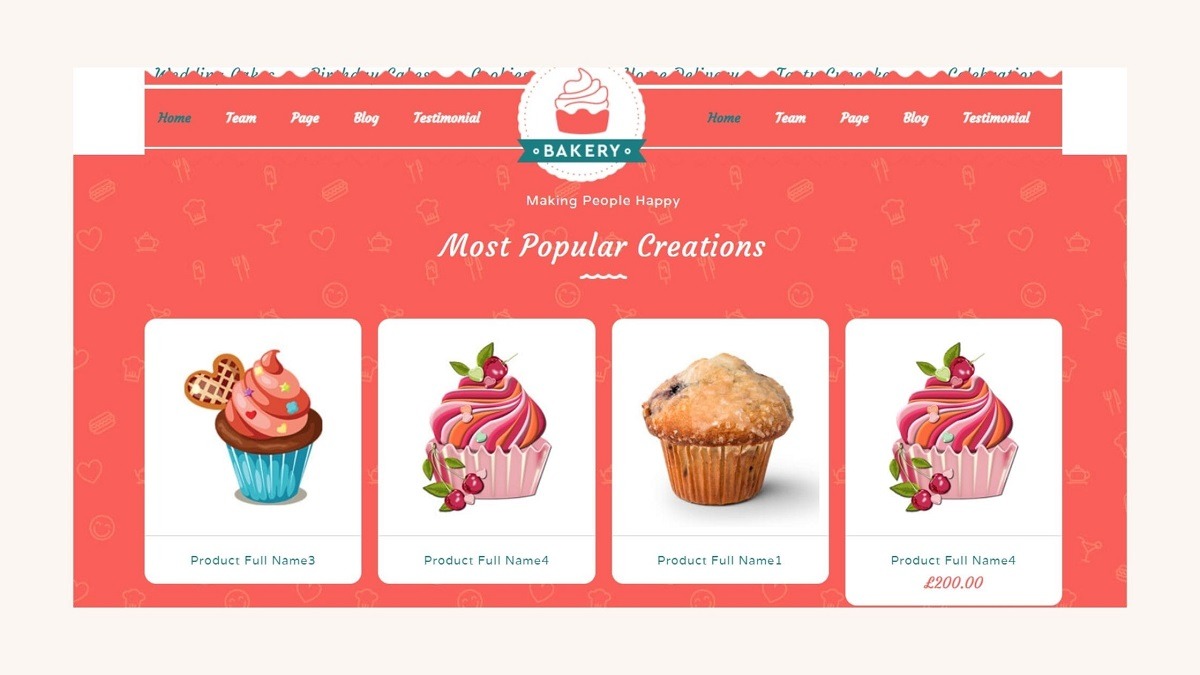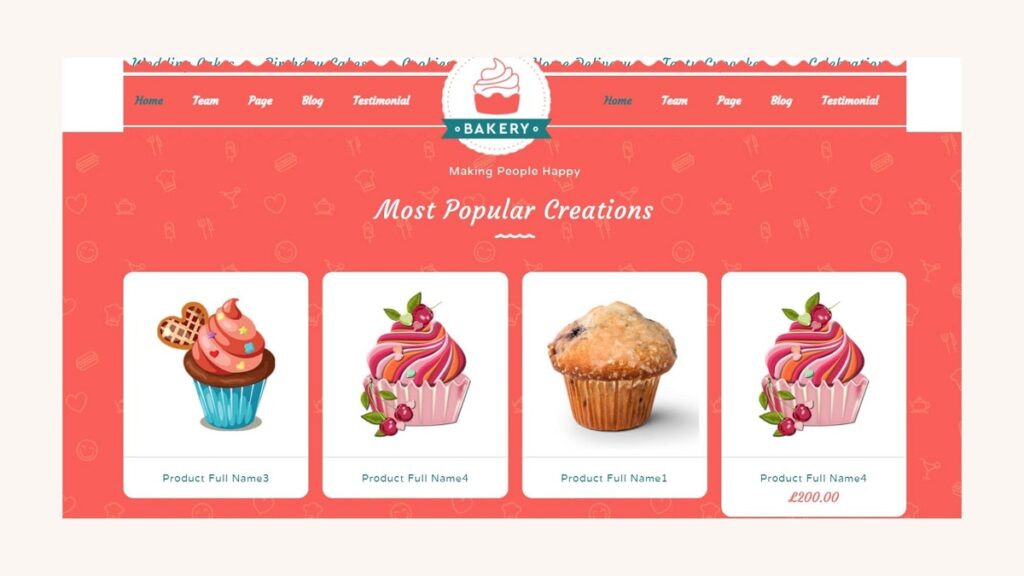 Because of its SEO-friendly nature, your chances are high to be ranked on Google and other search engines, and it can be a perfect asset for websites related to a bakery.
Starting Pricing: Free of cost
Key Features
CTA(call to action) makes customers take the next step, such as providing a button to buy things.
Its compatibility with woo-commerce is entirely up to the mark as it allows you to sell your products online or permits you to open an online shop
To engage with the audience from all over the world, it has a feature called translation optimization, which helps translate your Content into several languages so that the audience won't find any difficulty while reading.
3. Muffin
Muffin is one of the best WordPress themes for making bakery websites in WordPress. Muffin WordPress theme is easier to make websites without any coding.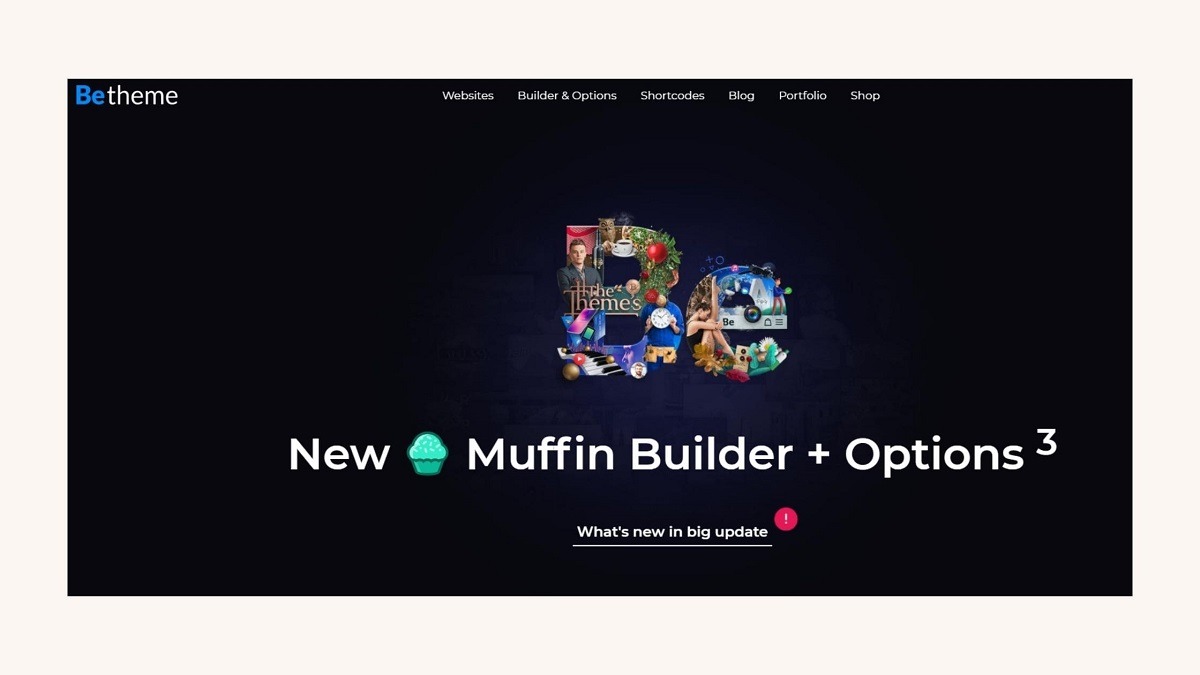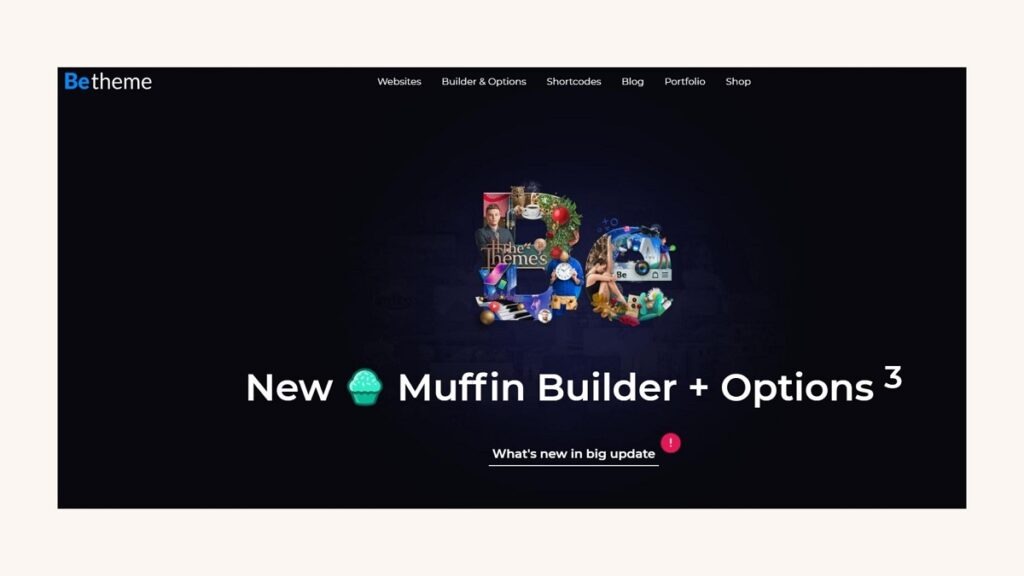 All the muffin WordPress themes were created by our global community of web designers and web developers.
Starting Price: $39 to get three theme
Features of Muffin WordPress Theme :
Muffin WordPress themes provide outstanding support in your bakery website.
It provides updates every week on your website.
The theme provides an intuitive website installer.
Muffin WordPress theme provides 500+ pre-built websites.
4.Baker
If you want to catch your customer's eyes on your site, then this is one of the best options you can go with, as the name suggests, a bakery.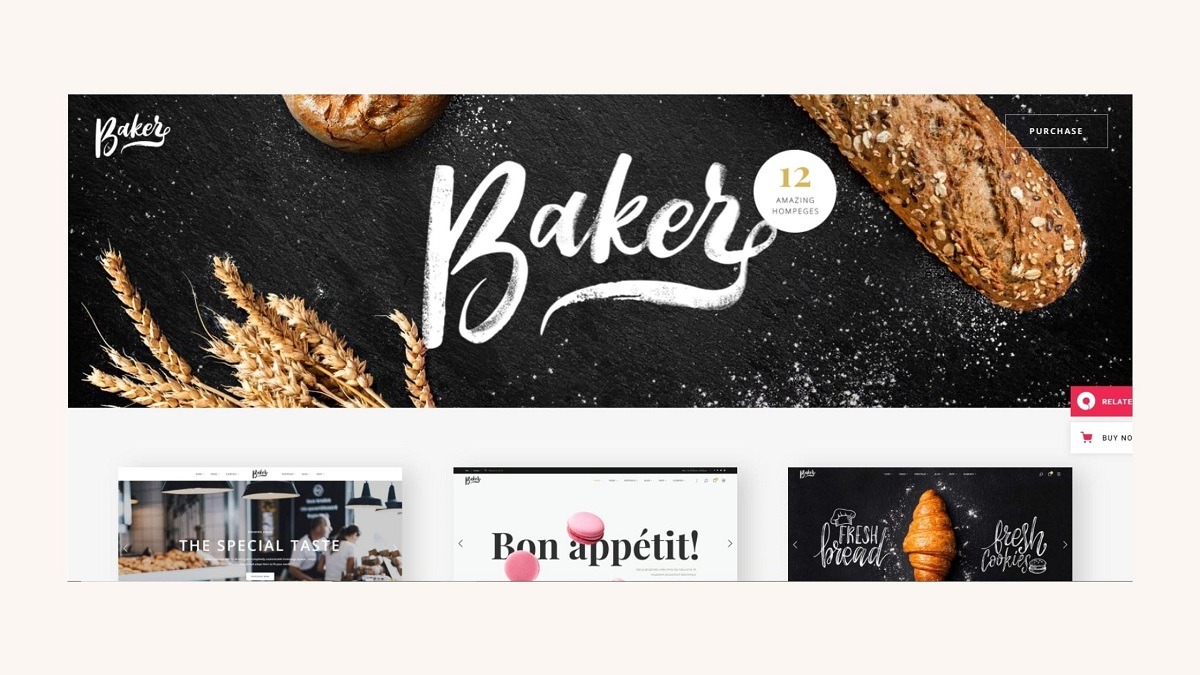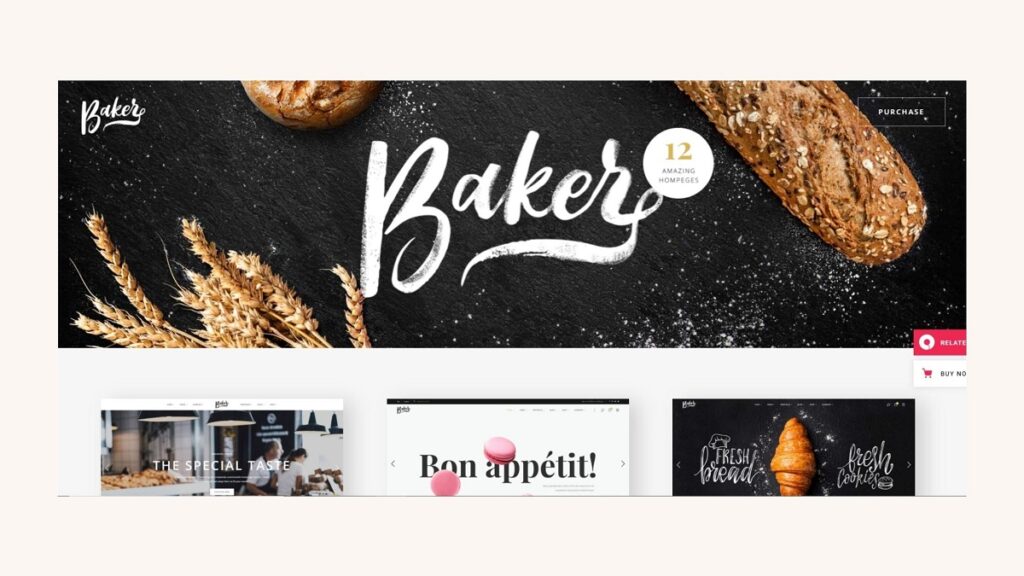 It's ideally suited for a niche like a bakery and works within the expectation. Its design gives you premium looks with the support of luminous colors and stylish fonts.
Starting Pricing: free of cost
Key Features
It is clubbed with the most trending
customized premium plugins in the market such as visual composer, page builder, the slide revolution, the master slider, and more.
Multiple 12 homepage layouts
Simple short codes
Provide portfolio option
Shows integration with Woo-commerce
SEO friendly,
Stunning parallax effects are the best way to attract an audience.
Compatible with WPML.
So, what are you waiting for? Go, get your first bakery WordPress theme free!
5.Fable
The fable WordPress theme is one of the best themes for children's kindergarten WordPress themes.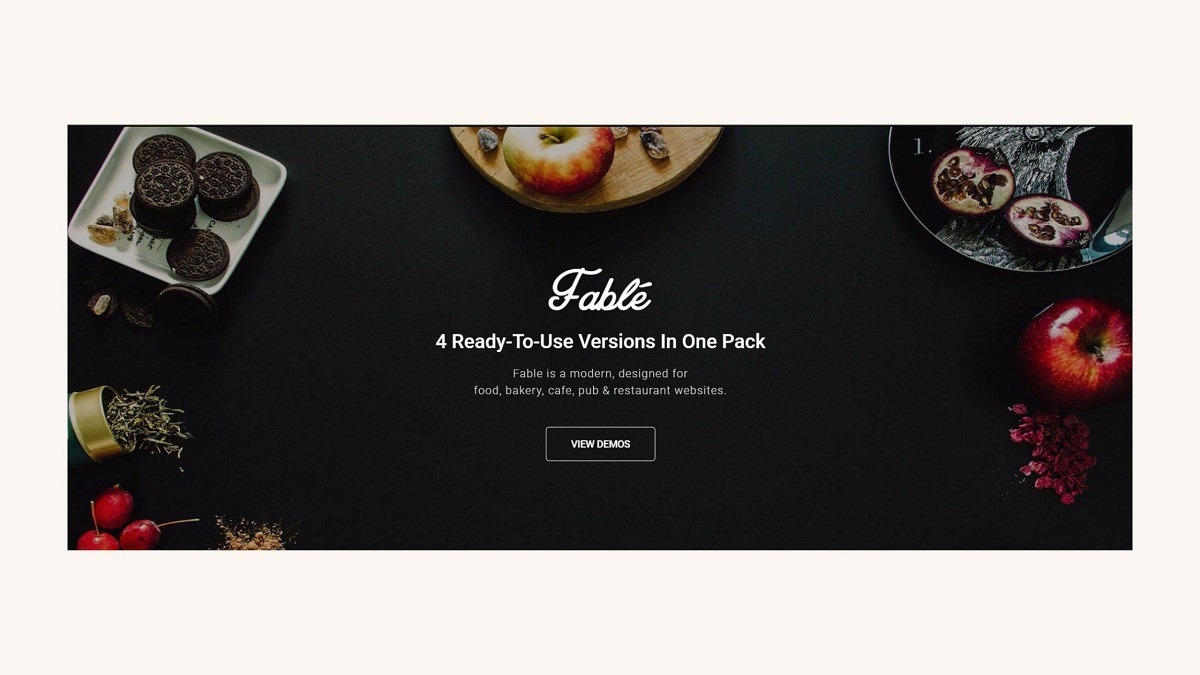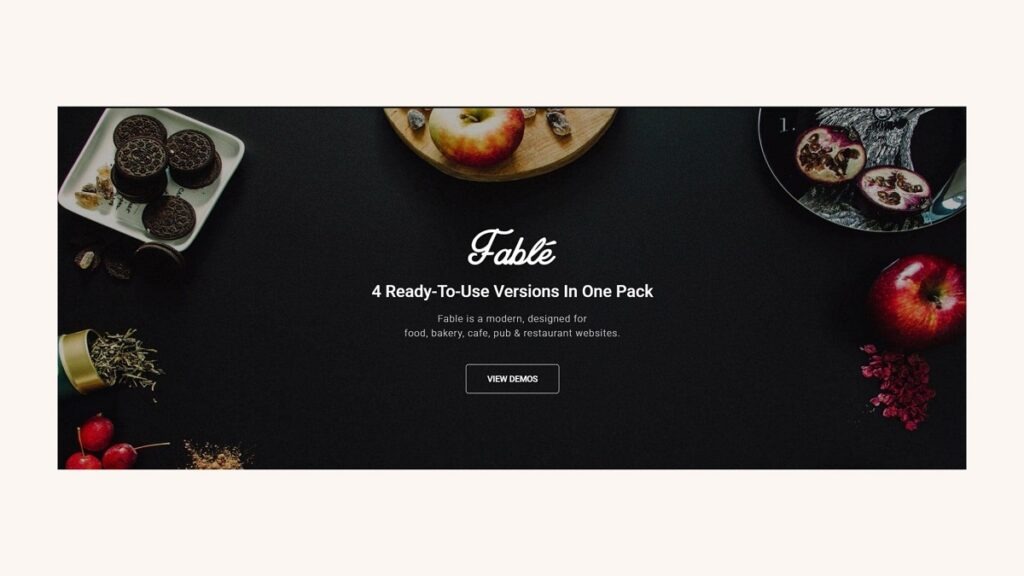 The fable WordPress theme is also known as restaurant bakery cafe pub WordPress theme designed for food and bakery products.
Starting Price : $26 to $29
Features of Fable WordPress Theme :
Fable WordPress theme is a slider revolution responsive WordPress plugin.
Fable WordPress theme comes with a timetable responsive schedule.
The Fable WordPress theme makes your bakery website more attractive at a cheap rate.
6. Cakeryshop
The cake shop WordPress theme design is quite attractive with full customization in your bakery WordPress website.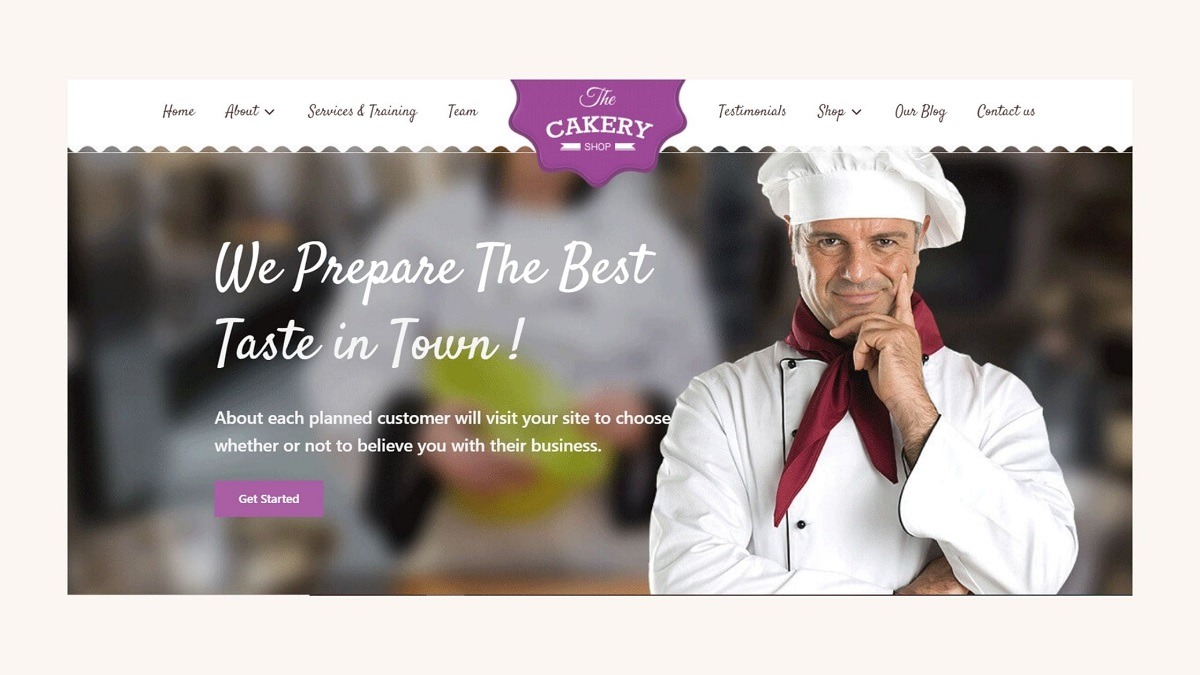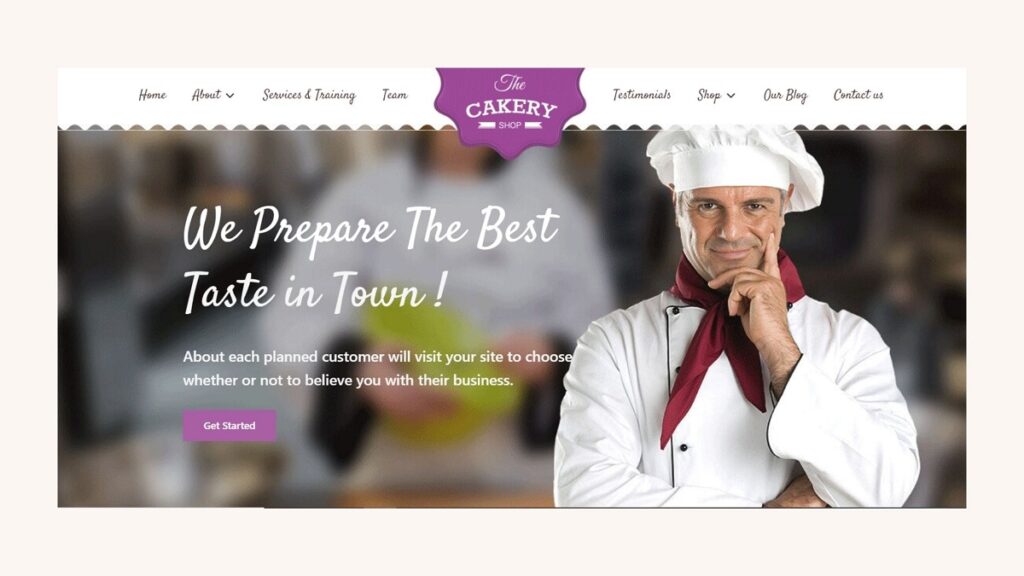 The Cakery shop WordPress theme has a feature of responsiveness, meaning you can use the website on any device of any size of the screen comfortably without any problem.
The Cakery shop WordPress theme allows you to create a filterable portfolio section where users can scroll through cake images, filter by type, and much more.
Starting Price: $ 54 per month
Features of Cakery Shop WordPress Theme :
The cake shop provides you Woo-Commerce Compatible.
The cake shop offers several valuable features to launch a professional website with ease.
The cake shop provides powerful admin options.
The cake shop provides responsiveness to your website.
7. Divi
Unlike most of the free themes present in WordPress, this one comes with two different pricing plans: yearly access at the pricing rate of $89, and second is lifetime access at the pricing rate of $249 with updates.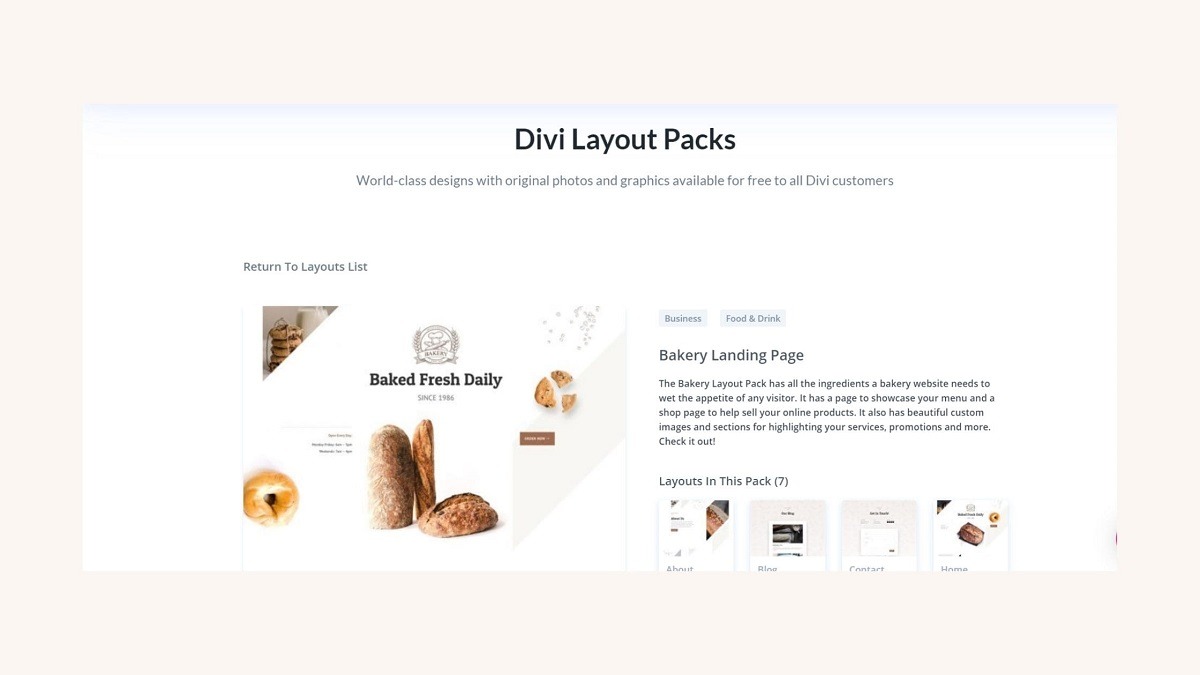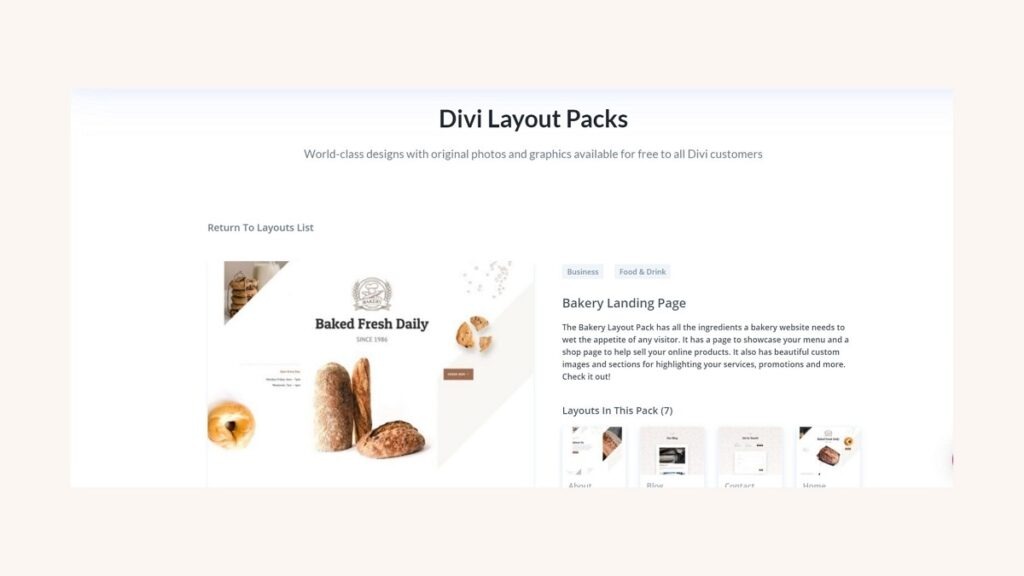 Starting Pricing : $89/ month-$249-lifetime .
Why is it a paid theme?
Because it is an easy-to-use theme that builds websites faster than any other theme, it promotes your website on social media with monarch social Sharing. Increased conversation with Divi leads to split-up testing, and it is a complete design framework that works on every aspect of your website and gives you overall control of your website.
Key Features
Drag and drop builder,
Real-time visualization means you can design your page in real-time and see instant results.
Custom CSS controls.
Responsive works with any device.
Inline text editing.
Save and manage your design, variety of fonts, and styles to boost up your creativity.
Undo-redo option
Loads Content quickly and can easily cope with another niche like Cake Shop WordPress websites or themes for bakery shops.
Compatible with Woo-commerce and other e-commerce websites.
Supports a multilingual plugin
8. Bakes and Cakes Pro
With the help of Bakes and cakes pro WordPress theme, you can get page templates for your bakery website full of beautiful customization.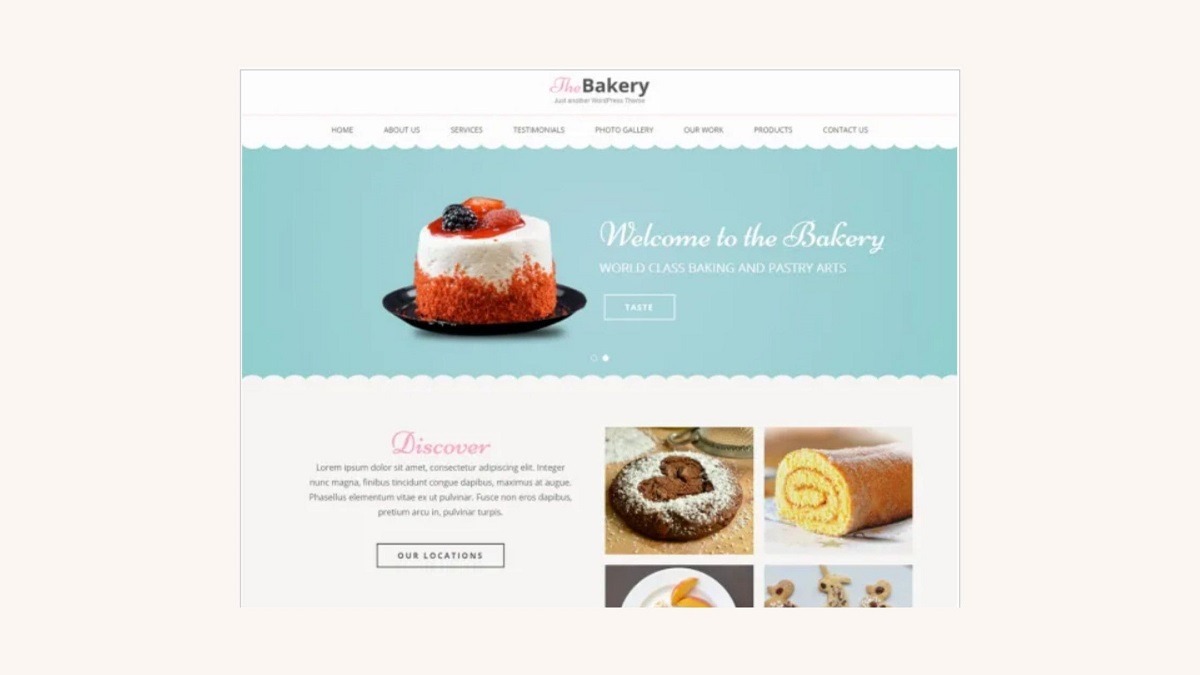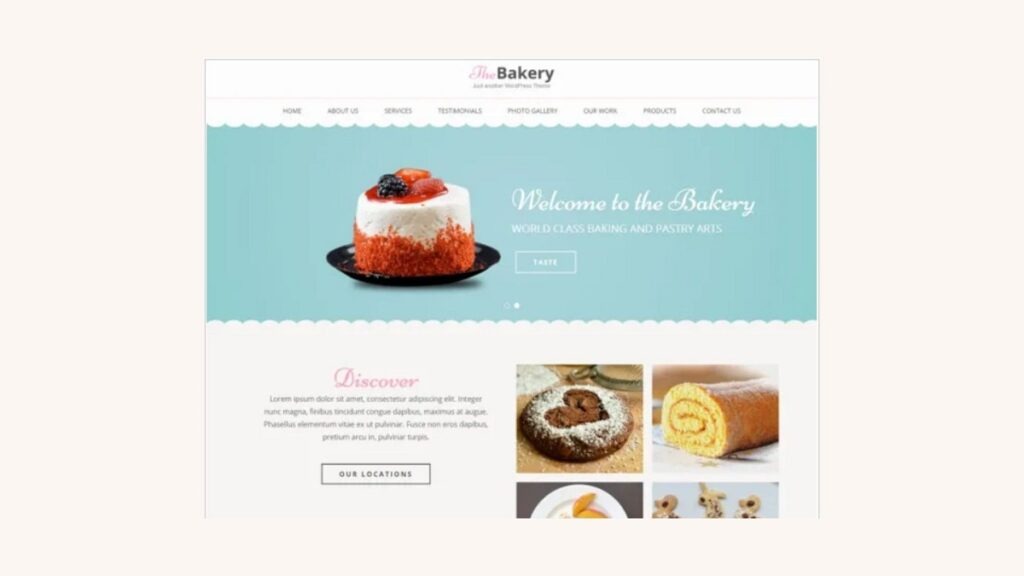 Bakes and cakes pro WordPress theme also provide you Google Maps Support, a reservation form, and unlimited colors on your bakery website you made.
Starting Price : $99 to $149
Bakes and cakes pro is one of the modern style WordPress themes to make websites for bars, cafes, coffee shops, restaurants, and bakeries. Bakes and cakes pro WordPress theme offer an eye-catching layout design, and to create your website's stylish and beautiful design, bakes and cakes pro has multiple homepage sections. This makes your bakery website more accessible with an attractive homepage layout.
Features of the Bakes and Cakes Pro WordPress Theme :
Bakes and cakes pro WordPress theme are wonderful, elegant, and professional.
Bakes and cakes pro provide you to make your website magically delicious.
Bakes and cakes pro is easier to use 0with WordPress themes on your website.
Bakes and cakes pro is responsive to work perfectly on any device with any screen size.
9. Milan
Here comes another aesthetic theme with multiple features, including four homepages ( Restaurant, Bakery, Vegan, Cakeshop) and 20 total pages.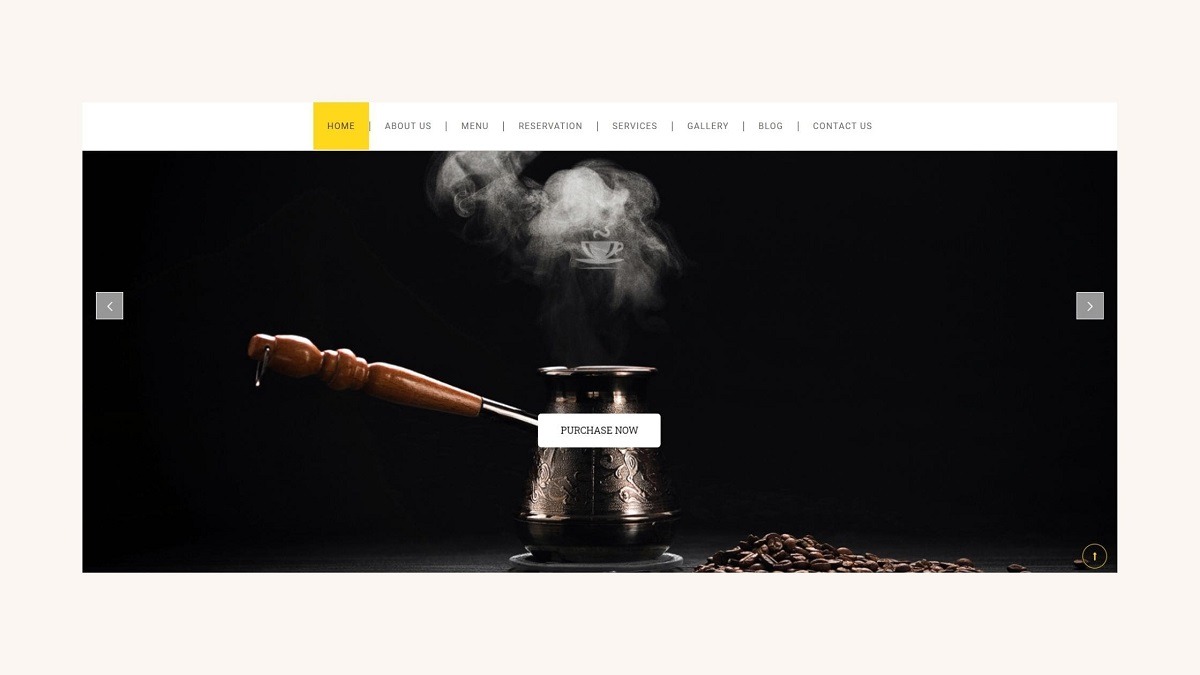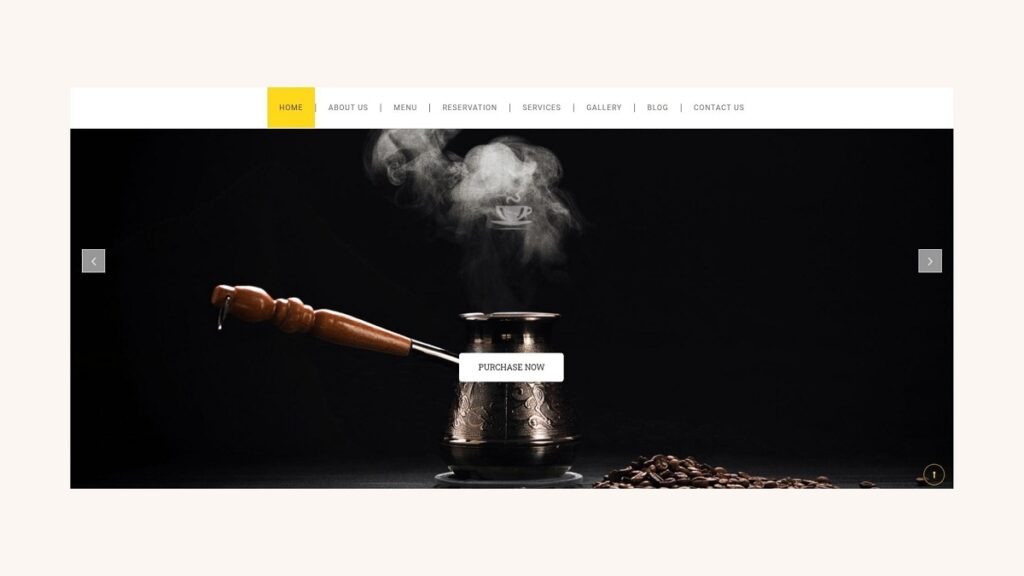 One of the best-suited themes for a restaurant, where one can showcase their all achievement, about their restaurant.
Pricing: free of cost
Key Features
Responsive ( mobile friendly and can work with any device).
Retina ready
Compatible with Contact form 7
Supports woo-commerce, WPML.
Drag-drop page builder.
Smooth parallax effect.
10. Delicious Bakery
Delicious is a simple and clean WordPress theme suitable for small restaurant websites and works with every device.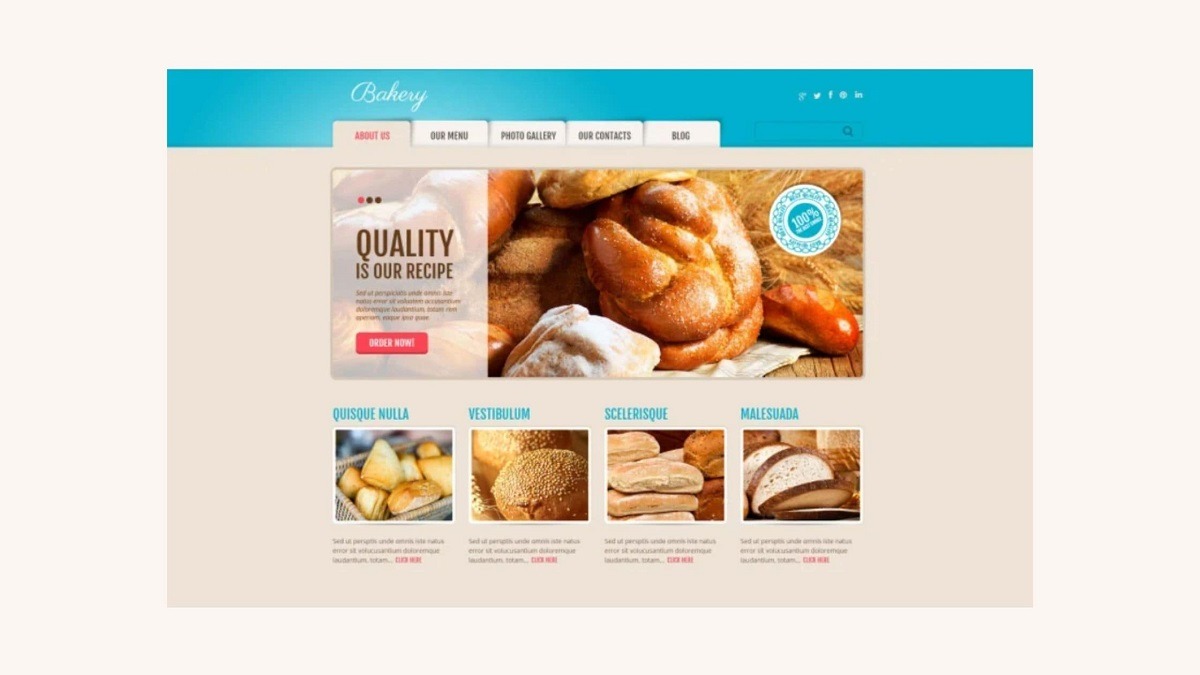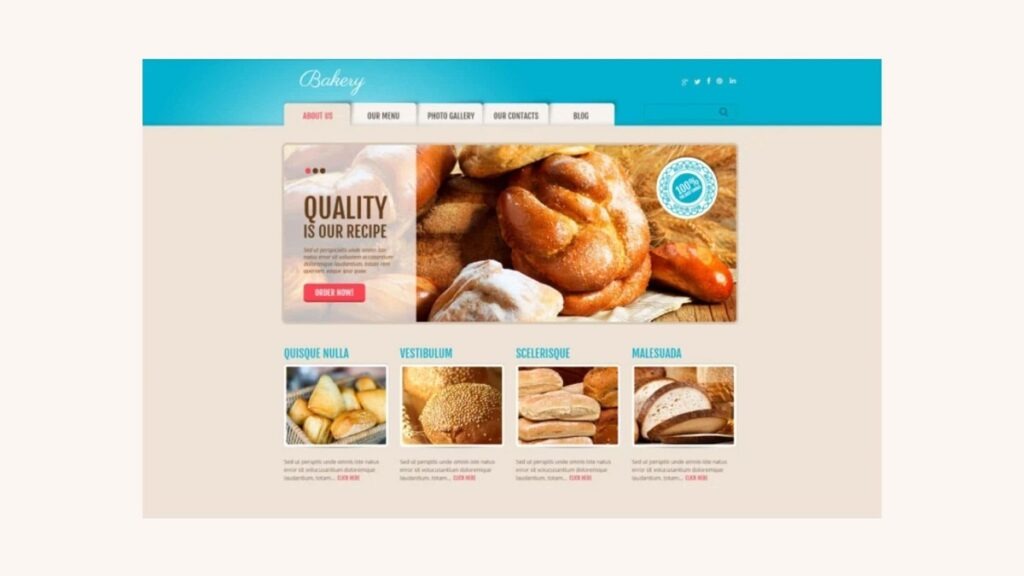 It comes up with the feature of the cross-browser, portfolio, full-width, and testimonial template to display your Content according to your niche.
Starting Pricing: This comes with a price plan of $39/month.
Key Features
The built-in wizard extension provides for the experimental setup of each of the elements of the framework. The framework has many inbuilt blogs.
The webpage layout has six widget options like recipe tags, recipe category, popular recipe, recent recipes, and recipe keys.
SEO friendly.
Supports multiple languages, i.e., WPML,
shows integration with woo-commerce and other e-commerce websites.
Fully customizable with drag and drop feature,
built with bootstrap 3, contact us page which includes Google map, contact us section and address section,
A sticky restaurant menu comes with breakfast, lunch, dinner, starters, etc.
Accepts restaurant booking online and reservation plugin. Variety of colors and fonts.
11. Pastry Love – Bakery & Cake Shop
Pastry love is well known for its six homepage designs specially built for bakery, Cakeshop, and pastry shops to give your product a crisp, delicious, and premium look and bring customer attention to them.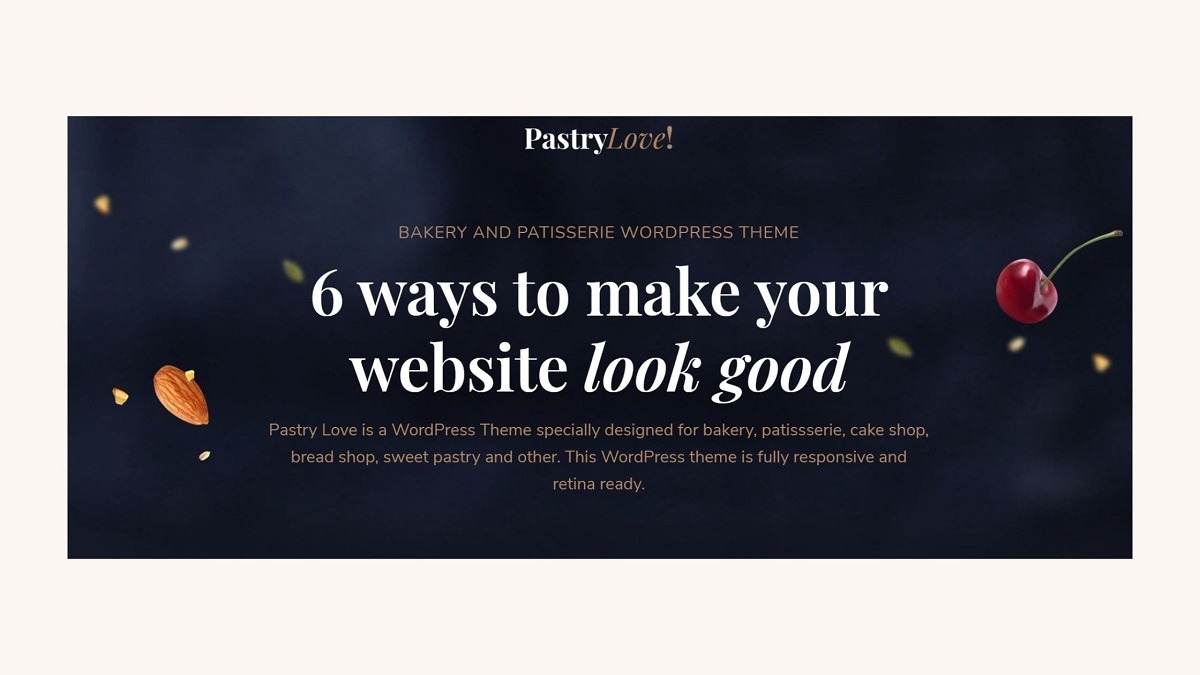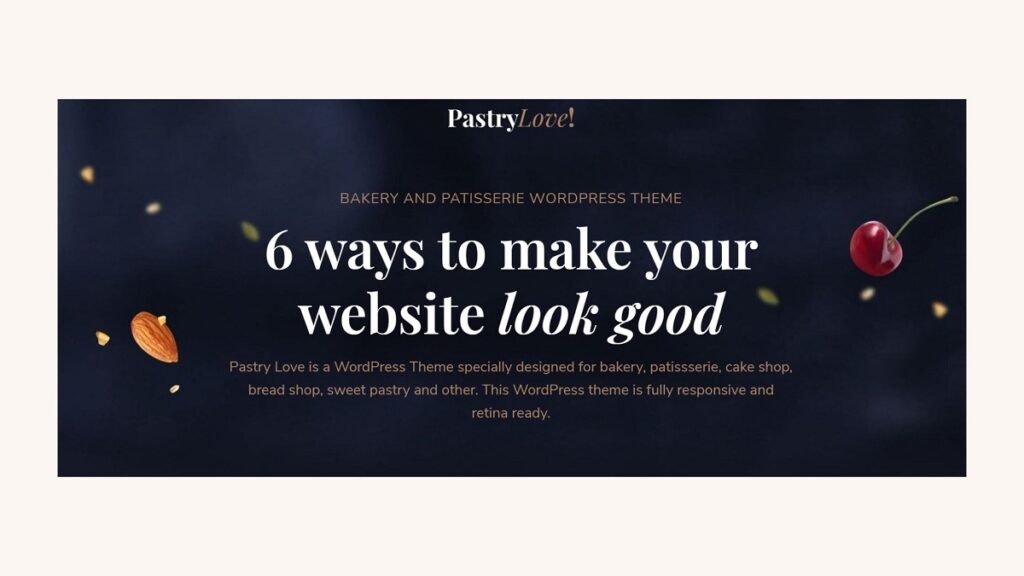 Starting Pricing: free of cost
Key Features
It supports WPML(WordPress Multilingual Plugin) as it helps translate one language to another.
It shows compatibility with woo-commerce.
Pastry love gives you navigation support such as Google map and helps your customer reach you.
12. Pepper+
Pepper plus is an exquisite and the best bakery WordPress theme for food and bakery theme for making your bakery website.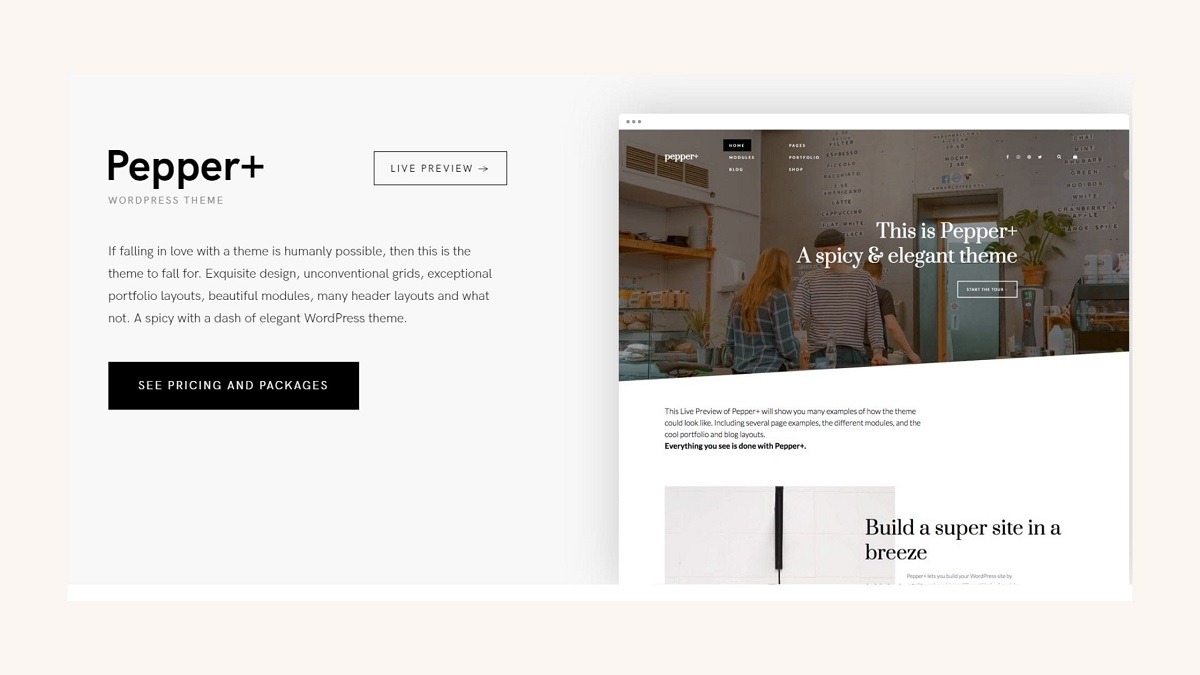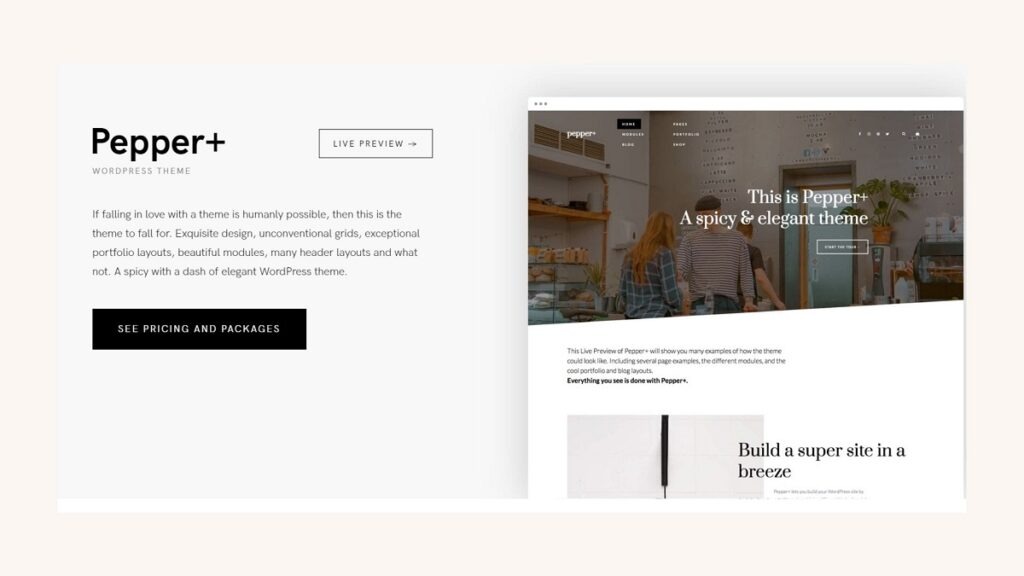 Pepper plus comes with a delightful and portfolio format, beautiful design, header layouts or templates, and a navigation menu in your website with vogue or stylish navigation.
Starting Price: $ 40 per month
Features of pepper plus :
Pepper plus provides unlimited custom sidebars.
Pepper plus provides Google fonts enabled.
Pepper plus provides a multi-header layout.
Pepper plus provides advertisement-ready.
How to choose the Best WordPress Theme
We have the 12 best bakery Themes listed for you down the article. So don't worry about the hassle of going through thousand reviews and choose the Best Bakery WordPress theme for your cake shop.
So go through this article to know about essential factors that will make a theme different from others. You can even choose a Parallax WordPress Theme for a page where you want to draw more viewer attention; it will make for an added advantage for added visual effect.
Let's dive into the factors and break that barrier of procrastination between you and your web development journey.
Choose Lightweight themes
Lightweight themes drop the loading time by 40%. That means the users will get to see your Content as soon as they click on your site.
And if you want to check your page load time, you can use a performance testing tool such as GTmetrix.
Responsive/ browser Compatible
Wisely choose a theme that has been tested on any kind of device such as mobile, tablets, pads, PCs, laptops, etc. And can run on any browser. So that users experience a smooth and good interface.
As most of the traffic comes from mobile phones, one should keep this in his/her mind while choosing a theme.
Supports multiple plugins
Ensure that your theme supports all plugins such as gravity forms, Yoast SEO, W3 total cache, CDN integration, and much more.
Compatible with e-commerce platform and WPML(WordPress Multilingual Plugin)
If you want to create your online business, then go for a theme that supports e-commerce platforms as it helps you establish an online shop in the Marketplace.
And WPML is a key to connecting your business with people from different parts of the world.
Page builders are WordPress plugins that allow you to create page layouts using a drag and drop user interface.
The most crucial factor responsible for your website ranking on any search engine is Google, Bing, Yahoo, etc.
So while picking up a theme keep the SEO factor in your mind.
A website only gets popular when it gets ratings.
And as with any purchase, reviews are a great way to bring in the wisdom of the people to help them make the right decision.
Conclusion
Now that you know how to choose a bakery theme for your WordPress Site that will stand out and give your bakery the attention that it needs, we hope that you can get started with the most fun part: building your very own Bakery and cake shop website.
Let's conclude the article and hope that our list of Best Bakery WordPress Theme was helpful to you. If you think we should have included some other themes that are better than the one's listed here, do let us know.
Also, if you liked our article, or if you didn't like something about it, please share with us in the comment section. We hope to provide the best WordPress world to you.