If you are looking for the best WordPress Popup Plugin, then you are at the right place…!!
In this article, you will find out interesting details about 5+ WordPress Popup Plugins. We have listed all the benefits of popup plugins and how you can use them in your website to retain and engage your audience.
What are popup plugins?
The popup Plugins generally help you to convert website visitors into an E-Mail Subscription.
For those in the email marketing field, an all-in-one marketing platform like MailChimp would be of great importance.
WordPress Popup Plugins are pretty popular and used extensively as the chances that people will click on the increase.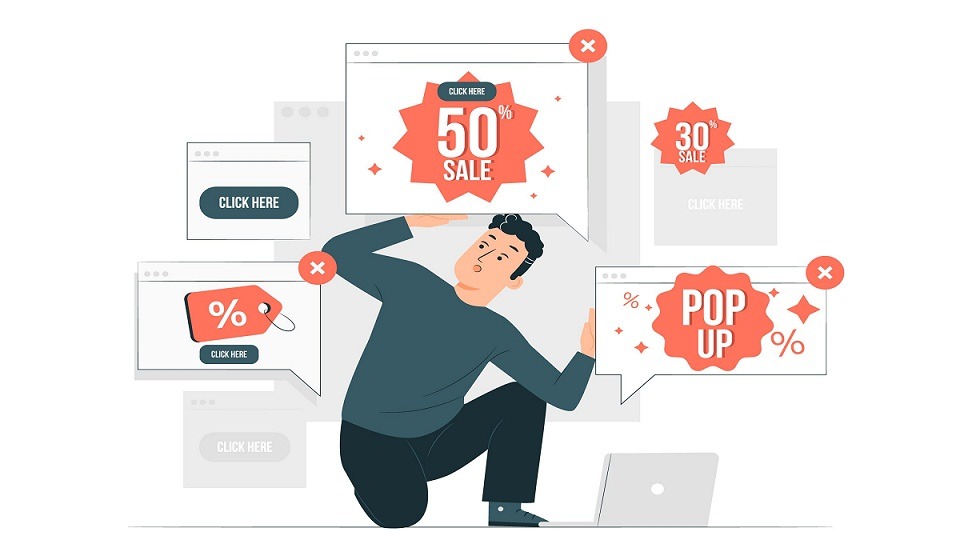 While creating a popup, one thing to remember is that the popup window should be attractive and look professional. One can make a good impression on the visitors. By this, the probability that the visitor will click on the popup increases.
How do Popup Plugins work?
When the visitor opens a website before the main page, a popup window containing either an e-mail subscription request or any form, including privacy policy, also opens.
Generally, the popup slows down the website's speed, but you can do it efficiently by using good plugins.
WordPress Popup Plugins optimize the popup accordingly to look attractive and doesn't affect the website's speed.
Popups are one of the effective ways to get new leads.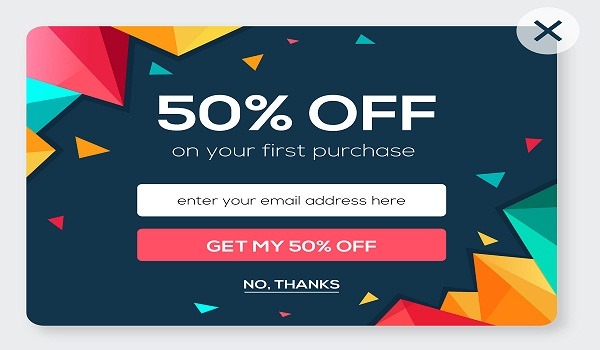 Things to keep in mind before choosing a popup plugin
Keep in mind that the popup doesn't create irritation to the user; design it to look helpful and generate interest in the user to go with it.
The message displayed on the popup should provide a value to the user, i.e., give something in return that fulfills the user's need. The effort increases the chance of clicking on the popup.
Choose a Plugin that provides an easy closing option, i.e., if the user doesn't have interest in the popup, he can quickly close the popup.
Choose a Plugin that has advanced targeting features like geolocation, live detection, and more.
Choose Plugins that have a simple and easy setup.
Choose Plugins from that company that have a sound support system.
Generally, free plugins don't provide all the required features, and you have to go with paid plugins to access all good qualities.
Best WordPress Popup plugins
Bloom
Bloom is a popup plugin that helps you to convert your visitors into loyal followers.
It allows you to get more E-Mail Subscribers, and you can target any specific post or content of your blog.
Pros
Bloom lets you create six types of opt-in forms: Popup; Widget; Inline; Fly-in; Locked content; and Below Post.
You get an option to target your audience on a specific page of your website.
You can target a particular category, page, or post of your website.
Cons
Bloom doesn't provide an exit-intent trigger; this feature is missing in it.
There isn't an option to choose between Single opt-in and double opt-in.
Pricing:
For yearly access, $89 /year.
For Lifetime access, $249 1-time
MailOptin
MailOptin popup plugin shows a popup to the visitors, which will help convert them to your subscriber. It is a powerful form builder. It uses WordPress customizations.
Pros
You have the option for Customization and Setting
You can retain your audience when they are going to leave your website with an exit-intent popup
It has the feature of Split Testing and Analytical Reporting
You can choose exactly which page you want your popup to appear on.
You can show any type of offer or announcement through popups.
Cons
In the free version, you get significantly more minor features.
Plans are a little bit costly.
Pricing:
Lite – Free
Standard- $99 /year
Pro- $199 /year
TrustPulse
TrustPulse plugin helps increase the conversion rates of your website.
It has several features like On fire notification, Smart targeting, real-time event tracking, and much more.
Pros
It shows your site traffic and proof that real people are engaging with your site.
It helps to increase site conversions.
It is effortless to install, and it is user-friendly.
Can connect with over a thousand external sites.
With TrustPulse, you can track all live actions of your site.
Cons
Cheap plans don't provide many features.
Pricing:
Basic- $5 /month
Plus- $10 /month
Pro-$19 /month
Growth- $39 /month
Popup Maker
This plugin helps to increase your website sales and Subscription.
Pros
It comes with a free trial
Cheaper than others.
Easy and simple interface to use.
Good customer support service.
Cons
It is not mobile-friendly.
The slide-in scroll box and floating bar feature are not good.
Pricing:
Start- $87 /year
Grow- $147 /year
Optimize- $247 /year
Hustle
It is the ultimate marketing plugin for building mailing lists and converting the site's traffic.
Pros
Scribble phones with accuracy.
Sends alert notifications
Good customer service.
One can use it for responses.
Cons
It is expensive.
Fewer features compared to others.
Pricing:
Hustle pro only- $5 /month
SEO and marketing pack- $7.5 /month
WPMU dev membership- $15.83 /month
Brave
It is a powerful conversion widget builder for WordPress.
You can create popups, sticky bars, and sidebars easily.
Pros
The plugin is affected by significantly fewer bugs 
Excellent support system.
Brave popups are very lightweight.
It has an affordable price.
This plugin looks very professional.
It has excellent tuning.
Cons
It does not support android messages
Only support a few extensions.
Pricing:
Brave pro- $59 /year
Brave mega- $99 /year
Brave ultimate- $199 /year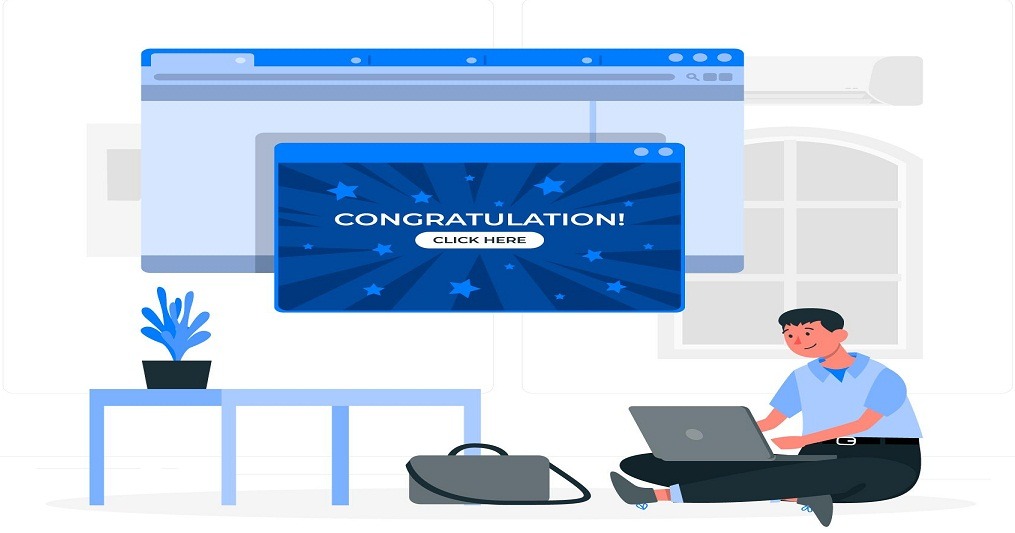 OptinMonster:
It is an ultimate popup builder and marketing plugin, which helps to increase subscribers and sales.
Pros
Customizable CSS for each campaign.
Very responsive support system.
There are dozens of templates available.
Cons
For campaigns, there is no date/time to turn off automatically.
Analytics is comparatively not good.
Pricing:
Basic- $9 /month
Plus- $19 /month
Pro- $29 /month
Growth- $49 /month
NotificationX:
It helps to build the credibility of your business and boost your conversion rates.
Pros
All-time support system but only in the pro version.
Many design themes are available
Ninja Forms are available.
Notification Bar available in both free and pro versions.
Cons
You do not get e-mail subscription alerts in the free version.
Not have the features of visitors count.
Pricing:
NotificationX pro- $199 /year
Better Coupon Box:
This plugin built popups that convert your visitors into customers.
Pros
A good plugin for collecting Emails through popups
Offers free trials
Money-Back guarantee.
Good support system.
Cons
It's a little bit costly.
Pricing:
3 months- $30
6 months- $54
12 months- $99
Conclusion:
In this article, we have discussed around 9 best WordPress Popup Plugins.
Now that you have a clear understanding of popup plugins, the different types of WordPress popup plugins, and how to use them.
You can compare the above-listed popup plugins based on their features and pricing and purchase the right plugin accordingly.
Some points to keep in mind:
Use a lightweight plugin
It comes with a sound support system
Attractive and valuable to the user
The closing option should be obvious
We hope this article helped you to find the right WordPress popup plugin for your website.
Let us know what you would like us to write next through the comment section.